BB30BT
Boombox BT/FM/CD/MP3/USB BB30BT
Portable entertainment source, for both for the young and adults!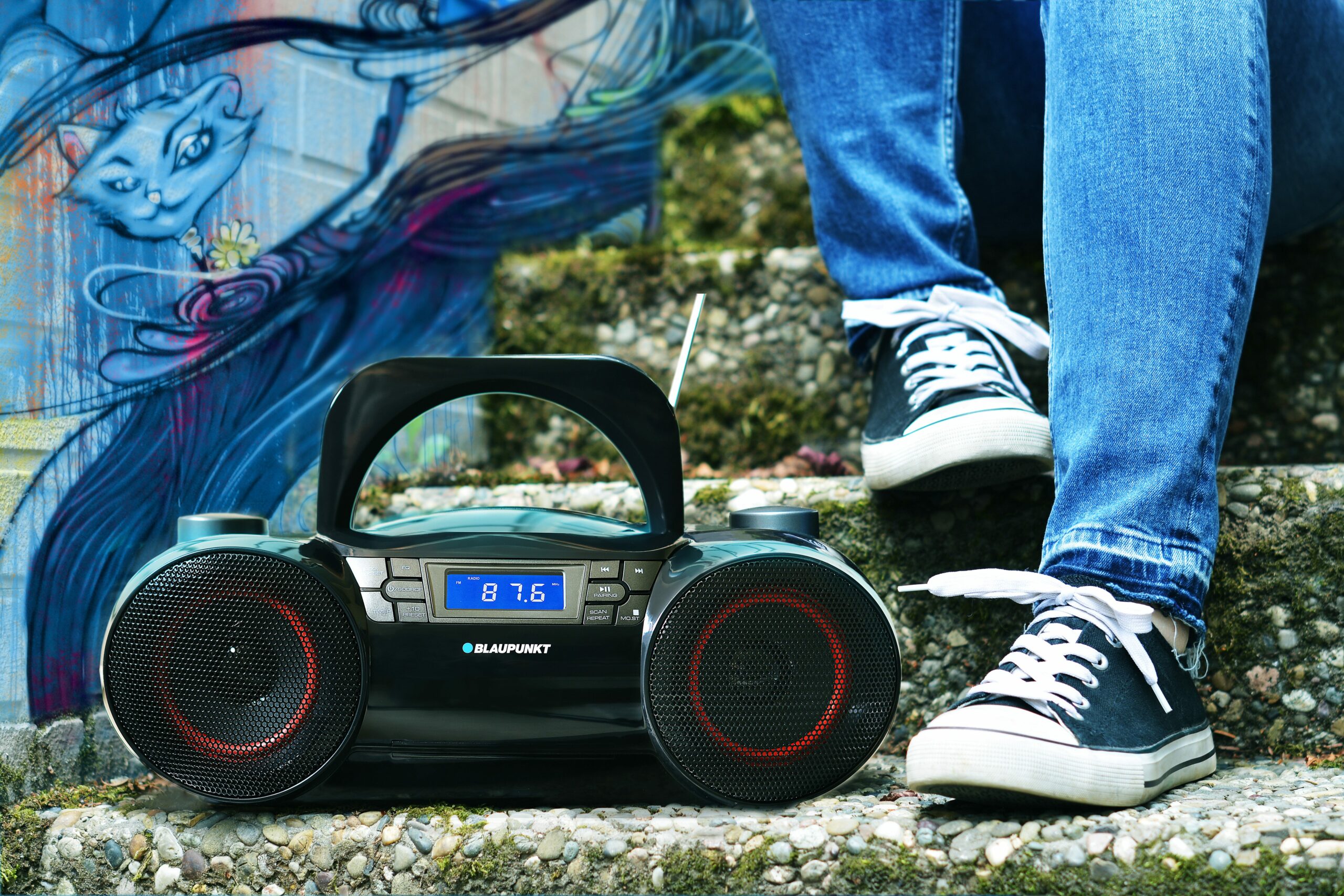 This Boombox is ideal for persons of every age. They are irreplaceable both in teaching rooms and in children's rooms. Great functionality and simplicity of operation allow these radio players to be used to play audiobooks, and as a portable entertainment source, for both for the young and adults.
The BB30BT portable radio player is the most-advanced model in the Blaupunkt brand range. It provides high-quality sound. thanks to a powerful amplifier and an equaliser, and also has amazing functionality in terms of playing music from many different sources.
The model has a built-in Bluetooth module which allows you to connect with all kinds of portable devices which are compatible with the latest technology, and to play music which you and your friends choose during social gatherings. Both the songs stored in the memory of such devices, and music from streaming services or internet radios, will sound much better than when listening with the use of factory-supplied headphones.
The CD drive gives the users the ability to listen to classic Audio CDs, and their favourite MP3 audio files recorded on a CD-R. We all have traditional CDs to which we like to go back, or audiobooks with your favourite pieces of school literature.
The BB30BT is also equipped with a USB/SD port for plugging-in MP3 carriers or listening to music from cards of up to 32 GB capacity. An AUX port is available, thanks to which it is possible to connect other devices with analogue sound output. People who like being up to date with news broadcasts on the radio, or those who like the type of music proposed by a chosen radio station, will undoubtedly appreciate the built-in FM radio with the possibility to program up to 40 favourite stations.
With the use of the equaliser with pre-defined POP, ROCK, JAZZ and CLASSIC settings it is possible to adjust the sound profile to the type of material being played.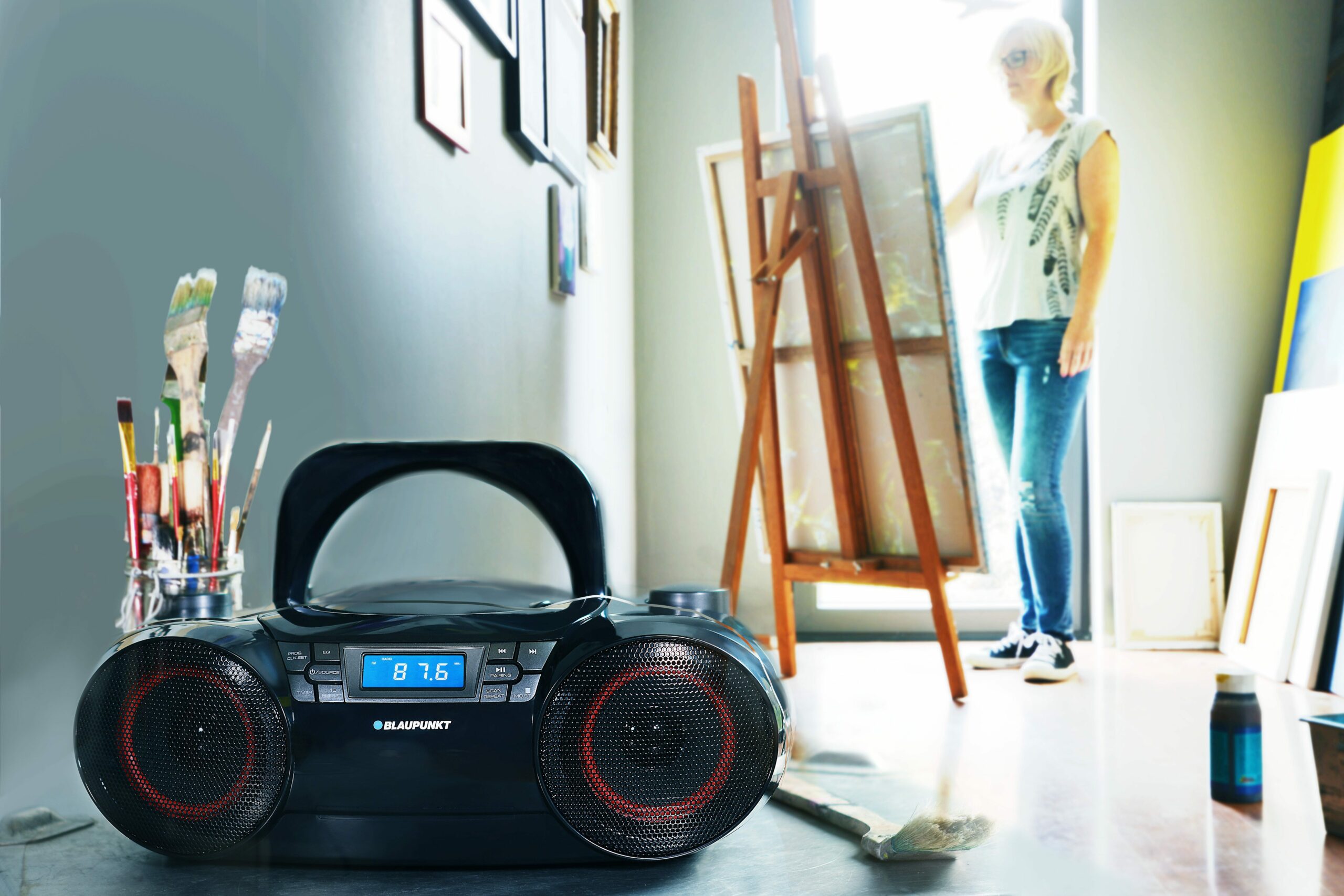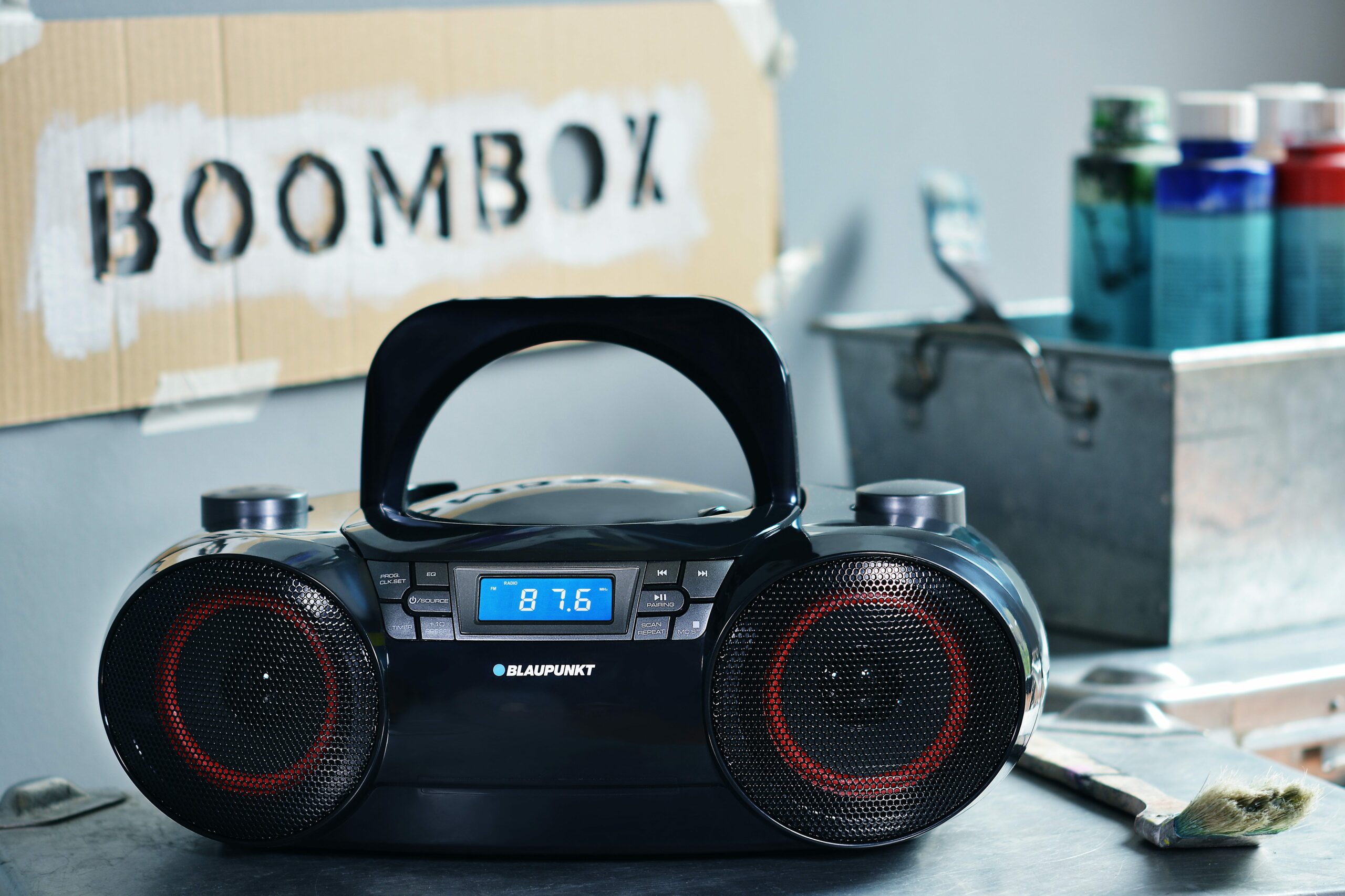 The radio player has a built-in amplifier with an impressive output power of 2 x 6 Watt RMS, for this type of device, and can be both mains-powered with the use of the supplied cord, and by 6 optional (not included) R14 batteries. The cable can be stored in the battery compartment when the device is powered using batteries. A built-in telescopic antenna is responsible for the good reception of radio stations, and the LCD display is able to show the radio frequency, playback time for the given song on the CD, and the clock.
The headphone output ensures that the users can enjoy discrete playback without disturbing the peace and quiet of other tenants, and the timer will turn the device off after a chosen amount of time. The programmable alarm complements the functionalities of this handy radio player.
Specifications
Top loader CD player with MP3 playback
AM/FM tuner with 40 station memory preset
Bluetooth for wireless audio streaming from smartphone or PC
USB/SD port
Power output: 2 x 6 W RMS
Telescope radio antenna
Clock with alarm
LCD display
3.5 mm Line-in
Headphone output
Battery operated: 6 × 1.5 V LR14 (batteries not included)
Power supply: AC 230 V ~ 50 Hz
Dimensions: 390 (w) x 138 (h) x 228 (d) mm
Weight: 1.96 kg
EAN code: 5901750502385
Downloads