BT25LAMP
Bluetooth speaker with LED LAMP and application for smartphones BT25LAMP
Create a special atmosphere!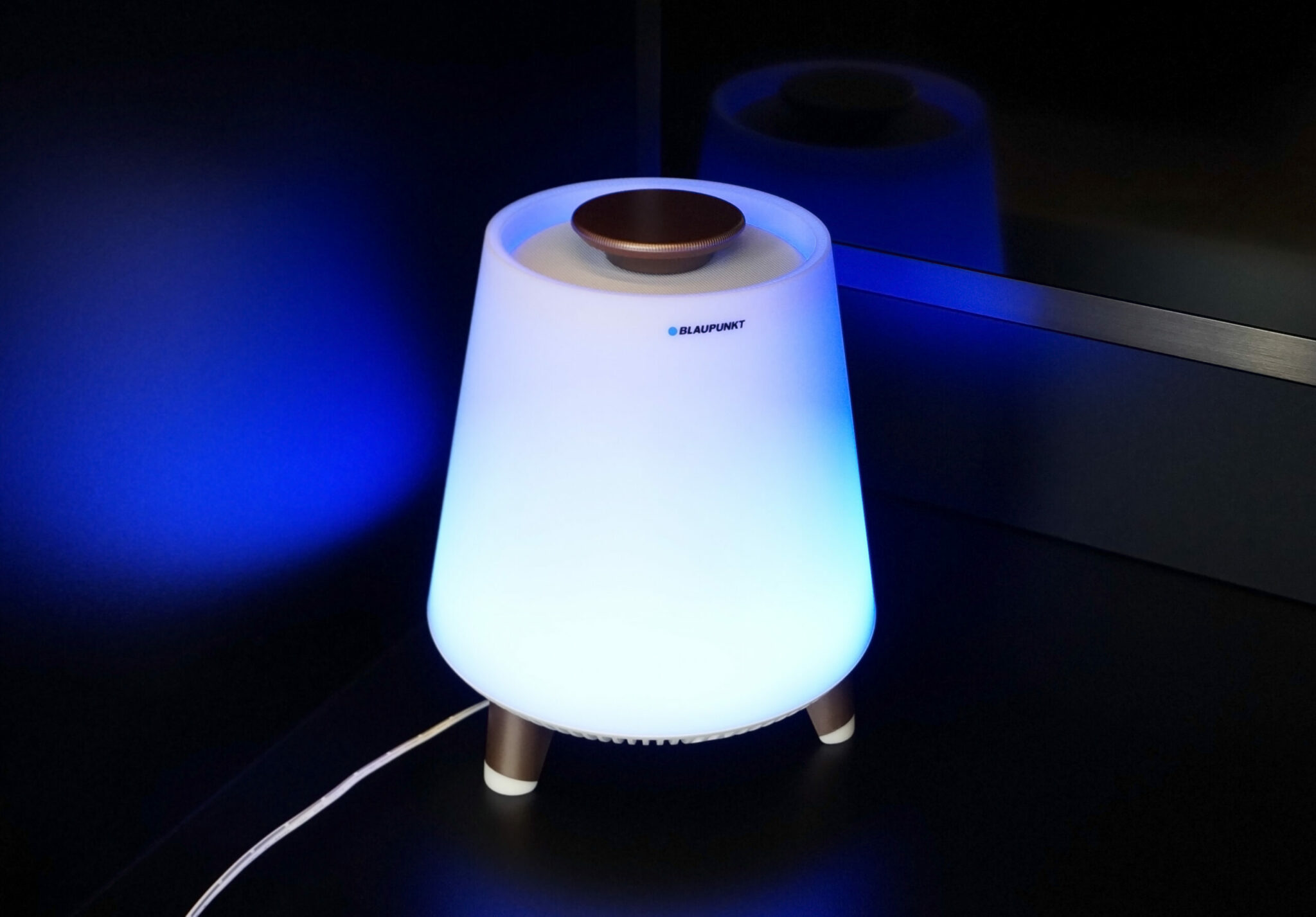 A Bluetooth speaker connected to your smartphone adds power to the songs you are playing, and improves the sound quality. This way, music is much-more enjoyable to listen to. However, this is not everything such a device has in store for the user.
The new BT25LAMP Bluetooth speaker from Blaupunkt affords more than just the pleasant experience of listening to your favourite music. This model has been enriched with many interesting and useful features, which will certainly make its users happy.
What makes the BT25LAMP stand out from many other speakers is its built-in 360° LED colour-lighting module, which will add a personal touch to every evening you spend with your friends.
The free app designed for Android and iOS devices allows you to efficiently manage the settings of the speaker and the LED module. It not only enables you to choose the right music, but also to control the illumination to create the right mood for a particular situation.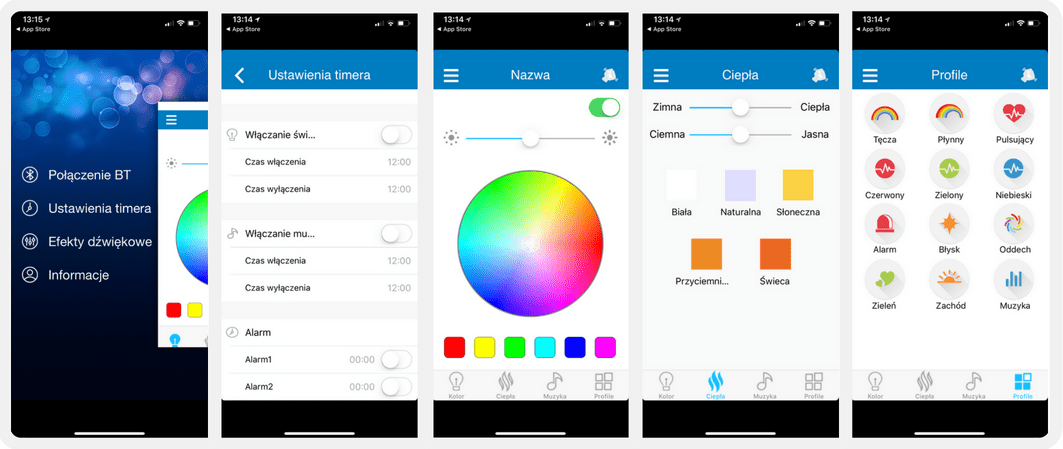 In addition to the ability to manage music and light, the BT25LAMP Bluetooth speaker provides a number of features which make it a very-interesting gadget. Among the noteworthy features are a USB port for charging portable devices, an AUX input for connecting older-generation devices to the speaker (a portable MP3 player, a cassette player, or other devices with an audio output), as well as an alarm feature which will wake even the biggest sleepyhead! This "multi-pack" is a real treat!
The last feature you surely cannot ignore is the shape of the speaker, which is deceptively similar to a table lamp. So do not worry about disorganising your interior décor, as it can be placed on a chest of drawers in the living room, on a desk in the children's room, or on a bedside table in the bedroom. Thanks to its unique form, the new model a Blaupunkt speaker will fit into any living space, and create a special atmosphere.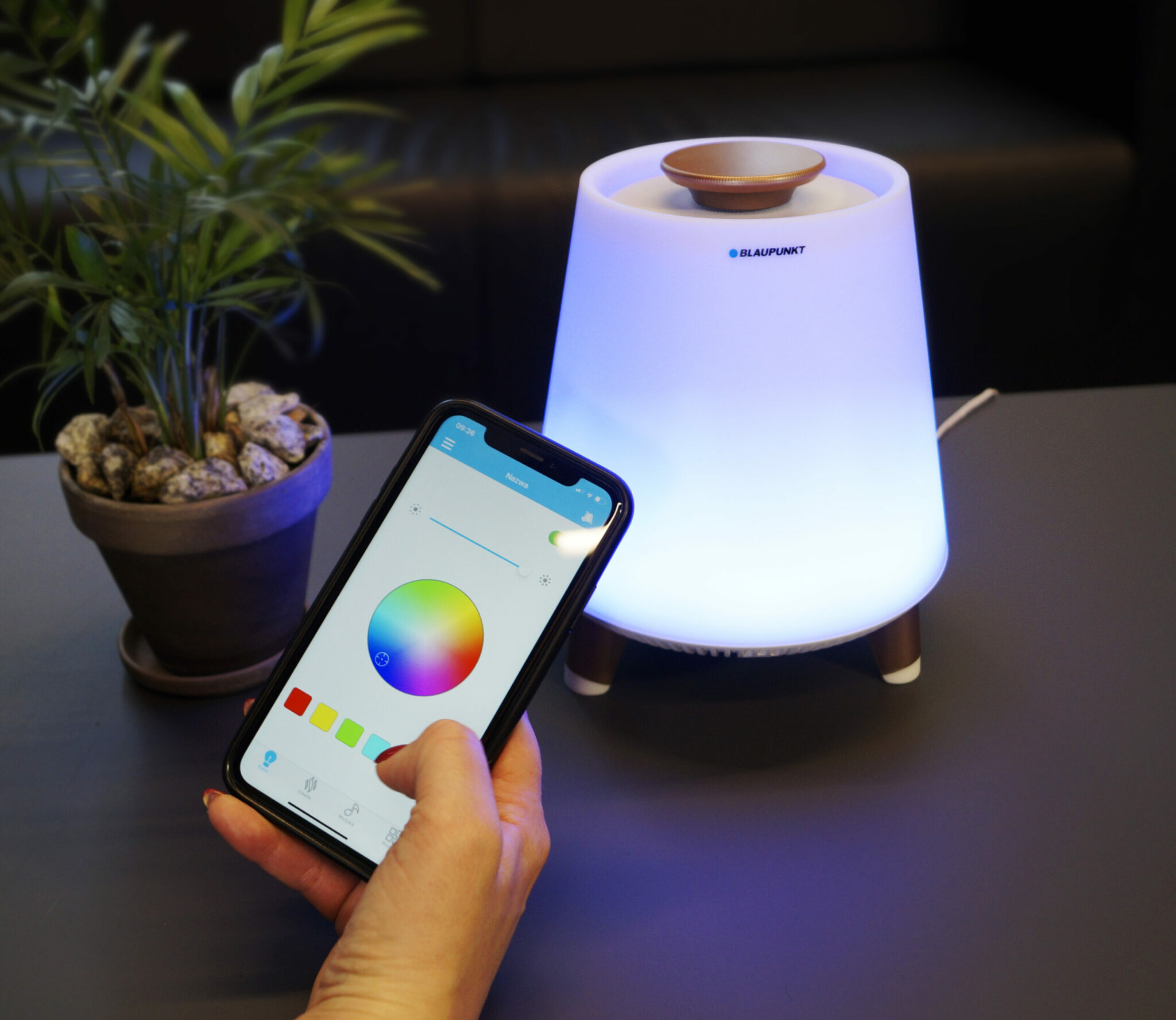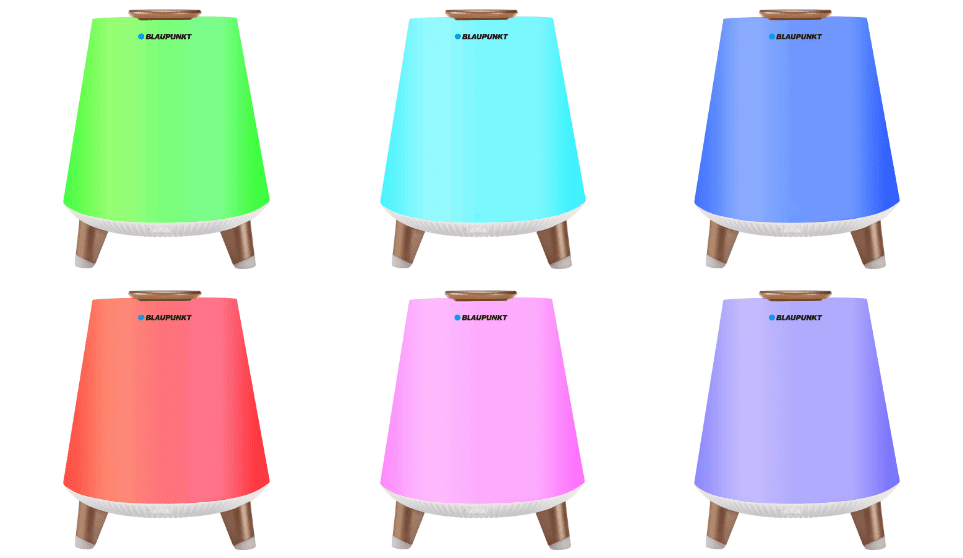 Specifications
Audio streaming via Bluetooth (A2DP profile)
USB port with charging function
AUX-IN
360o LED Lights
Alarm
Free Android/iOS application
Power output: 1 x 10 W RMS
Power supply: AC/DC 12 V 1.5 A
Dimensions: 180 (w) x 215 (h) x 180 (d) mm
Weight: 0.98 kg
EAN code: 5901750503047
Downloads