CRP8BK
Clock radio with USB charging and time projection CRP8BK
Wake-up function and the ability to receive radio is the most important task of this equipment!
The modern-looking radio with 10 radio station presets and dual alarm and snooze function.
Built-in projector allows you to read the time even on the ceiling.
USB port enables charging the battery of your smartphone without having the original charger.
By using built-in sleep timer can be programmed to turn off the device in 90 minutes.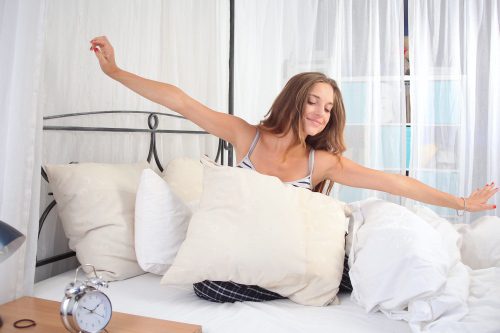 Specifications
PLL FM tuner with 10 preset station memory
Clock with dual alarm and snooze (5-60 minutes)
USB charging port
AUX-IN
Large LCD display
Dimmer
Projection of time (90° rotary or 180° flip)
Nap timer (5-90 minutes)
Alarm with radio or buzzer
Power adapter: 5.5 V AC/DC
Back-up time: 1 battery CR2032 (battery not included)
Dimensions: 168 (w) x 42 (h) x 58 (d) mm
Weight: 0.25 kg
EAN code: 5901750500183
Downloads