CMD401
Drip Coffee Makers CMD401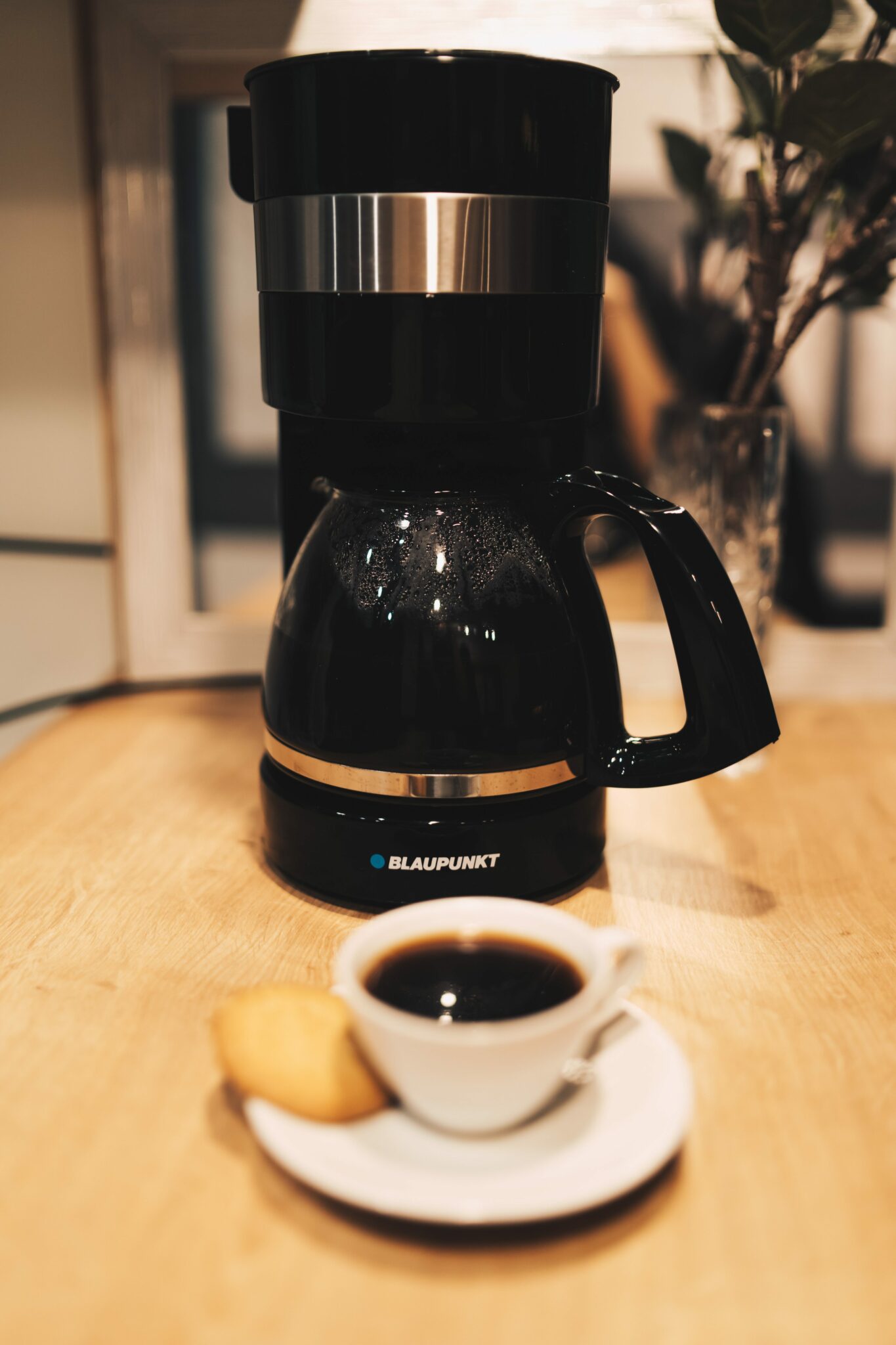 Drip coffee makers conquered people's hearts many years ago. Everybody wanted that kind of equipment in their kitchen. The wonderful aroma of freshly brewed coffee spread all over the apartment or office, putting everyone in a positive mood. But as time went by, these coffee makers slightly lost their popularity in favour of espresso makers.
Today, drip coffee makers are back in the game because there's nothing like a small cup of black coffee in the morning. They owe their popularity to the extremely simple operation, the possibility of preparing more grounds-free coffee at once and maintaining the temperature of the beverage for a longer time. They are perfect not only for homes, but also for offices.
The Blaupunkt CMD401 drip coffee maker is the perfect choice for all those who drink relatively large amounts of black and classic coffee, and for those who also value the ease with which it can be prepared. Coffee made in a drip coffee maker is also a great alternative to coffee brewed in a cup, as it is free of grounds, and after brewing it has an equally intense flavour.
The CMD401's principle of operation is extremely simple. Place a reusable nylon filter (included) or a replaceable paper filter (1×4) in the basket above the jug, then put in the ground coffee. Then pour the water into the dedicated tank with a maximum capacity of 1.25 L and turn on the coffee maker. The heated water seeps through the coffee, and the finished brew goes into the jug. This way you can prepare 10-12 coffee cups at once. Once the brewing process has ended, empty and wash the nylon filter so that it can be reused, or dispose the paper filter.
This appliance is also perfect for brewing leaf tea. The procedure is the same as for coffee brewing, except that you need to put tea leaves in the filter.
The CMD401 drip coffee maker is equipped with a function for maintaining temperature, so if you should reach for coffee even after some time, you can be sure that it will still be warm. At some point, anyone can forget to turn off the coffee maker. The manufacturer made sure that the CMD401 will automatically switch off after being inactive for 40 minutes.
Specifications
Water tank capacity: 1.25 l (10-12 cups)
Keep warm function
Non-stick coated heating plate
Auto shut-off after 40 minutes
Nylon permanent filter
Compatible with filters 1×4
Voltage: 220-240 V ~ 50/60 Hz, power 800 W
Dimensoin: 27 x 15.5 x 31 cm
Weight: 1.3 kg
EAN code: 5901750504259
Downloads