EKS701
Electric kettle EKS701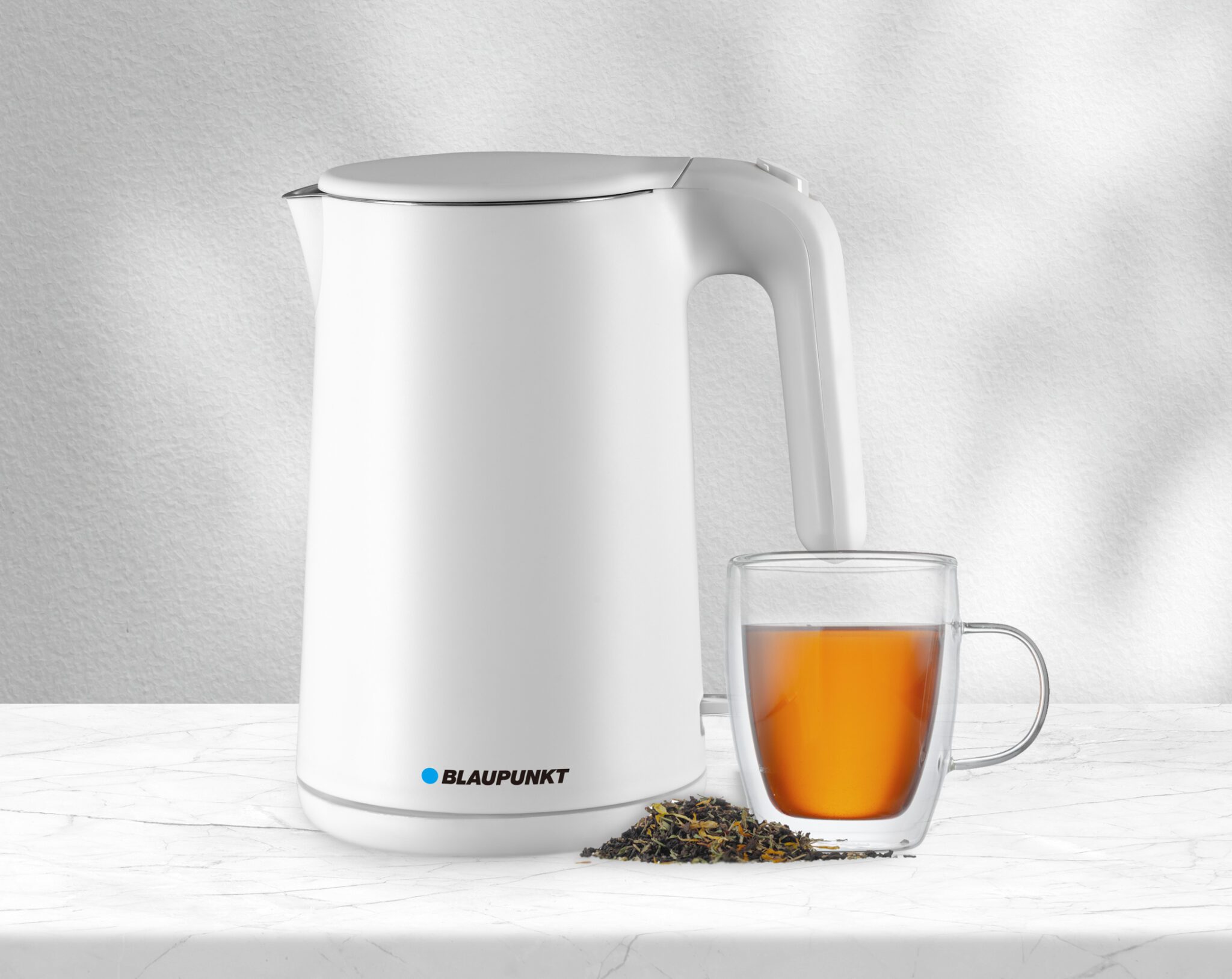 An essential appliance in any home or office kitchen is a quality kettle that boils water quickly and, at the same time, is a fashionable element of kitchen equipment.
Made of quality stainless steel, the Blaupunkt EKS701 electric kettle has a double wall design so that its casing stays cool. No seals and a smooth steel inner surface prevent scale build up in hard-to-reach areas and guarantee easy cleaning. The rotating base and the cover opening button make the appliance even more convenient.
Capacity: 1.5 litres (min. 0.5 l) makes it possible to make ca. 5 cups of tea. The EKS701 has a power of 1600 W. The overheat protection automatically switches the kettle off after boiling to give the user a sense of safety and comfort of use.
Specifications
Capacity: 1.5 l, min. 0.5 l
Rotary base, concealed stainless steel heating element
Body made of high quality stainless steel
Lid opening button
Automatically turns off when water boils
Boiling dry protection
Insulated double wall, cool touch
Controller Strix
Power supply: 220-240 V ~ 50/60 Hz,
power: 1400-1600 W
Dimension: 22 x 15.6 x 25.4 cm
Weight: 1.08 kg
EAN code: 5901750505201
Downloads