HG5010
Electric heat gun HG5010
2000 W heat gun with temperature control and a set of nozzles. Includes a handy triangular scraper and a carrying case.
HG5010 has a 10-stage temperature control in the range of 60°C – 600°C.
Heat guns are devices that all DIY enthusiasts, even not so professional ones, can use to perform various activities: from removing old coatings through defrosting pipes to car wrapping. An electric heat gun will also prove to be useful when there is a need for soldering or during activities related to installing hydraulic or electronic systems.
The BLAUPUNKT HG5010 electric heat gun with temperature control has very good parameters, which make it a good quality and functional device.  Thanks to the power of 2000 W, the device generates a stable air flow that gets heated quickly. The blowing force can be controlled in two ranges: 300 and 500 l/min.
HG5010 has a 10-stage temperature control in the range of 60°C – 600°C. Dual ventilation channels ensure undisturbed air flow and optimal heat distribution inside the device. The heat gun is also equipped with additional nozzles, which are used to control air flow and focus heat on the desired area.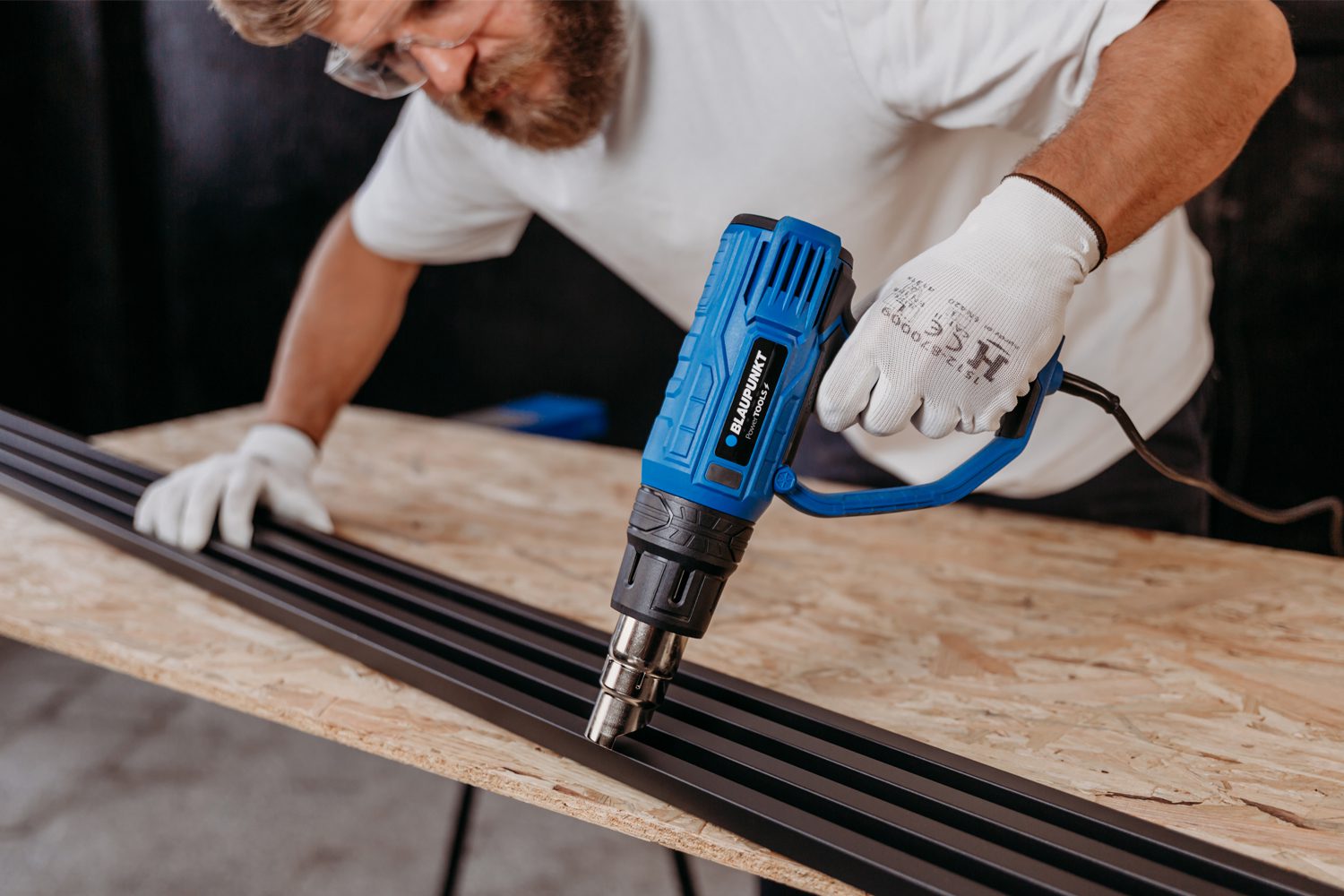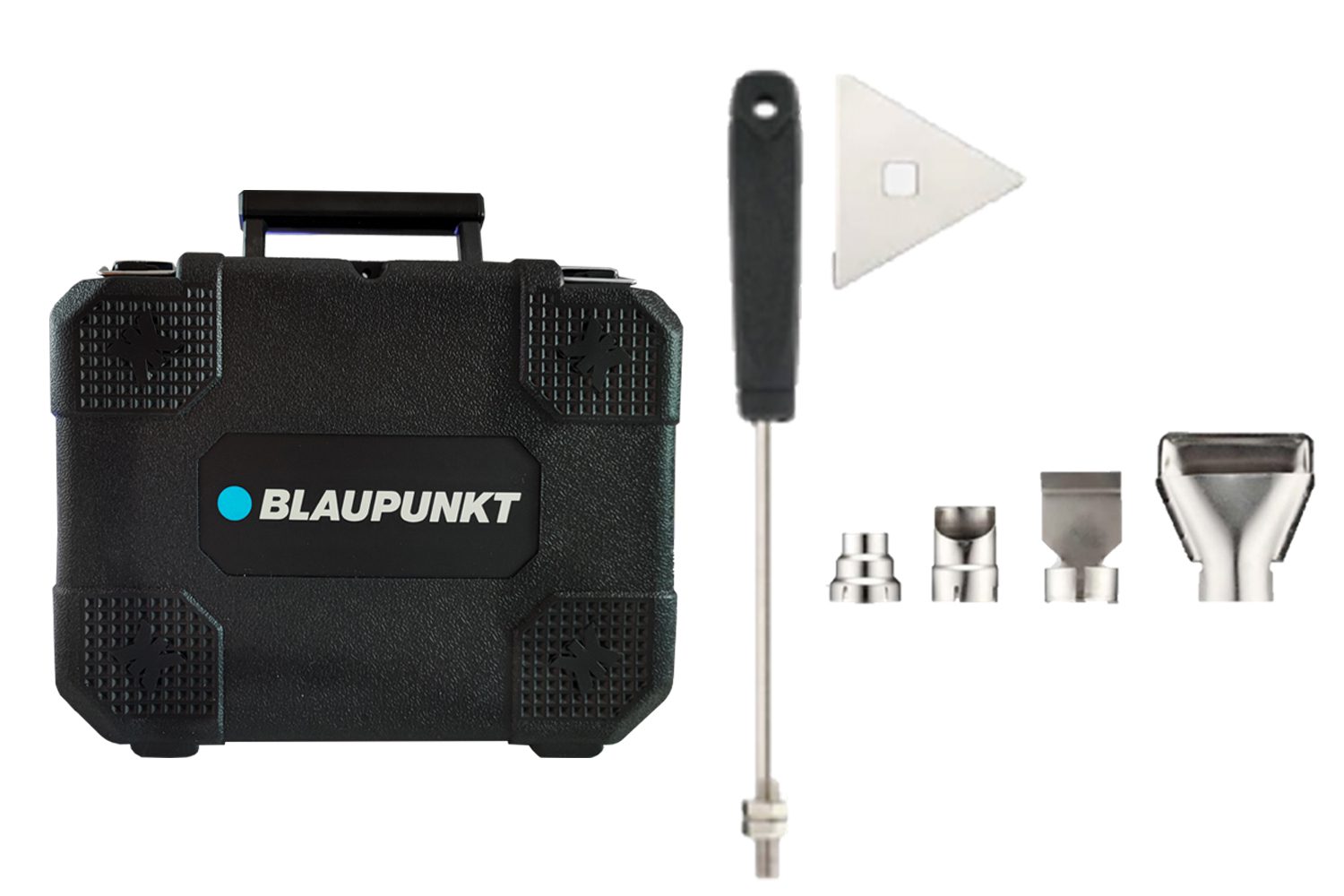 The set includes all the necessary accessories
Thanks to the flat rear base, you can position the heat gun vertically to use it without engaging your hands. The specially designed ergonomic shape and rubberised handle allow for long working periods without additional strain and complete the comfort of use.
The set includes a handy scraper with a handle and a practical suitcase.
Note: before switching the device off, set it to a low temperature, place it with a flat base downwards and allow the device to cool down.
Specifications
Power supply: 230-240 V ~ 50 Hz
2000 W
Temperature range: 60-600°C
Air flow 300/500 l/min
Temperature control
Two-stage blow control
Double ventilation ducts
Comfortable rubberized handle
Power cord length: 1.8 m
Dimensions: 36 x 7.9 x 21 cm
Weight: 0.78 kg
Code EAN: 5901750506239
Downloads