24HB5000
Full HD TV BLAUPUNKT 24HB5000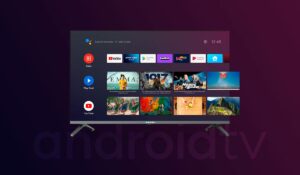 You'll get the SMART TV – the most convenient operating system
Blaupunkt TVs of FB5000 series provides access to your favorite content in a most comfortable format under the control of Android TV, a convenient and intuitive operating system.
The Blaupunkt Full HD TV is more than just a TV: it not only gives you a brand-new experience of watching your favorite movies and TV shows but also helps you to control compatible devices at home.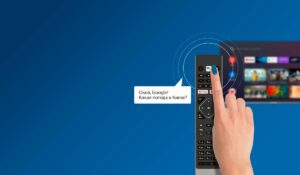 Google Assistant at Blaupunkt FB5000 Series
Now you've got more than just a TV. You will get a built-in Google Assistant with Blaupunkt. You'd like to find the latest TV shows, find out what the score is in an important sports match or turn on the air conditioner? There is no need to interrupt watching your favorite TV show, just give the Assistant the appropriate command. And that's not all the Assistant can help you with, among them:
Planning
Playback
Content search
Answers to questions
Device management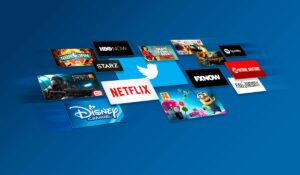 Your favorite Apps on TV screen
Google Play in your TV has Applications for everyone. From OTT apps (YouTube, Netflix, Megogо) to your favorite games, social media, science programs and more. You can quickly and safely install the necessary applications.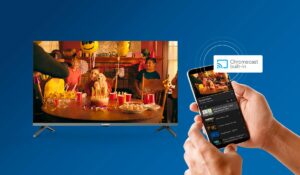 Streaming of photo and video content on your Blaupunkt TV's big screen
The Google Chromecast is the built-in technology that can easily stream photos, videos and music to your Blaupunkt TV's huge screen. Wanna show your vacation photos to your friends or to watch a video of your child's performance? It's quite easy with Chromecast and Blaupunkt!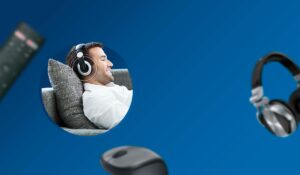 Wi-Fi and Bluetooth – an advanced wireless technologies
A connection of Blaupunkt FB5000 to the Internet is a snap. When you turn on your TV for the very first time, it will find the Wi-Fi networks available, you'd just need to enter the password then. Now the infinite possibilities of the World Wide Web become available.
Use a Bluetooth to connect your headphones, gaming headsets and consoles, or a compatible Bluetooth-enabled remote and other accessories as well.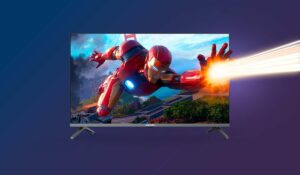 High resolution for the high quality picture
The Blaupunkt FB5000 Full HD TV offers realistic and rich colors, high contrast levels and crisp picture contours. A powerful central processor combo with a high-quality TV matrix display gives a flawless picture on the screen, for both static or dynamic scenes.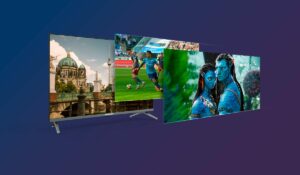 Blaupunkt FB5000 TV special picture settings designed for each scenario. After choosing the mode (balanced color, contrast and brightness settings) that suits your use best you can watch a movie or sports game.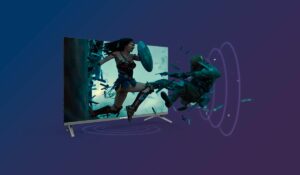 The special design of the sound system "brings to life" what is happening on the screen.
A high-quality sound system will allow you to enjoy the composition in the way the author created it. You can find the optimal sound with preset sound settings modes for a movie-watching, concert or even a game.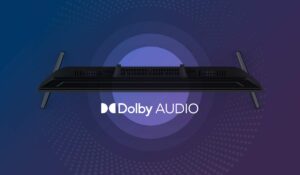 On the Blaupunkt FB5000 TV, while watching a movie or listening to music with Dolby Audio technology, you will get a live and natural sound for both movies and TV shows.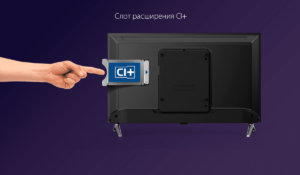 CI + slot is an additional device for the Blaupunkt FB5000 which allows you to use the module with an access card for satellite broadcasting without any external devices, even a receiver as well.