GS3010
Garden shredder GS3010
Efficient garden shredder with 2400 W power.
BLAUPUNKT's GS3010 disc shredder with power of 2400 W is helpful whenever there is a need to shred pre-cut branches in any home garden or holiday plot.
The maximum diameter of the branches is Ø45 mm; once inserted into the shredder, they are pressed down and cut into fine chips by the blade rotating on the disc. A torque of 8 Nm provides the necessary downforce.
A sturdy base, low weight of 10 kg and castors for easier transport, also on uneven ground, combine for the ease of use. In addition, the GS3010 electric disc shredder is environmentally friendly and stands out for its quiet operation.
Included with the GS3010 model is a 60-litre bag, instruction manual and warranty card.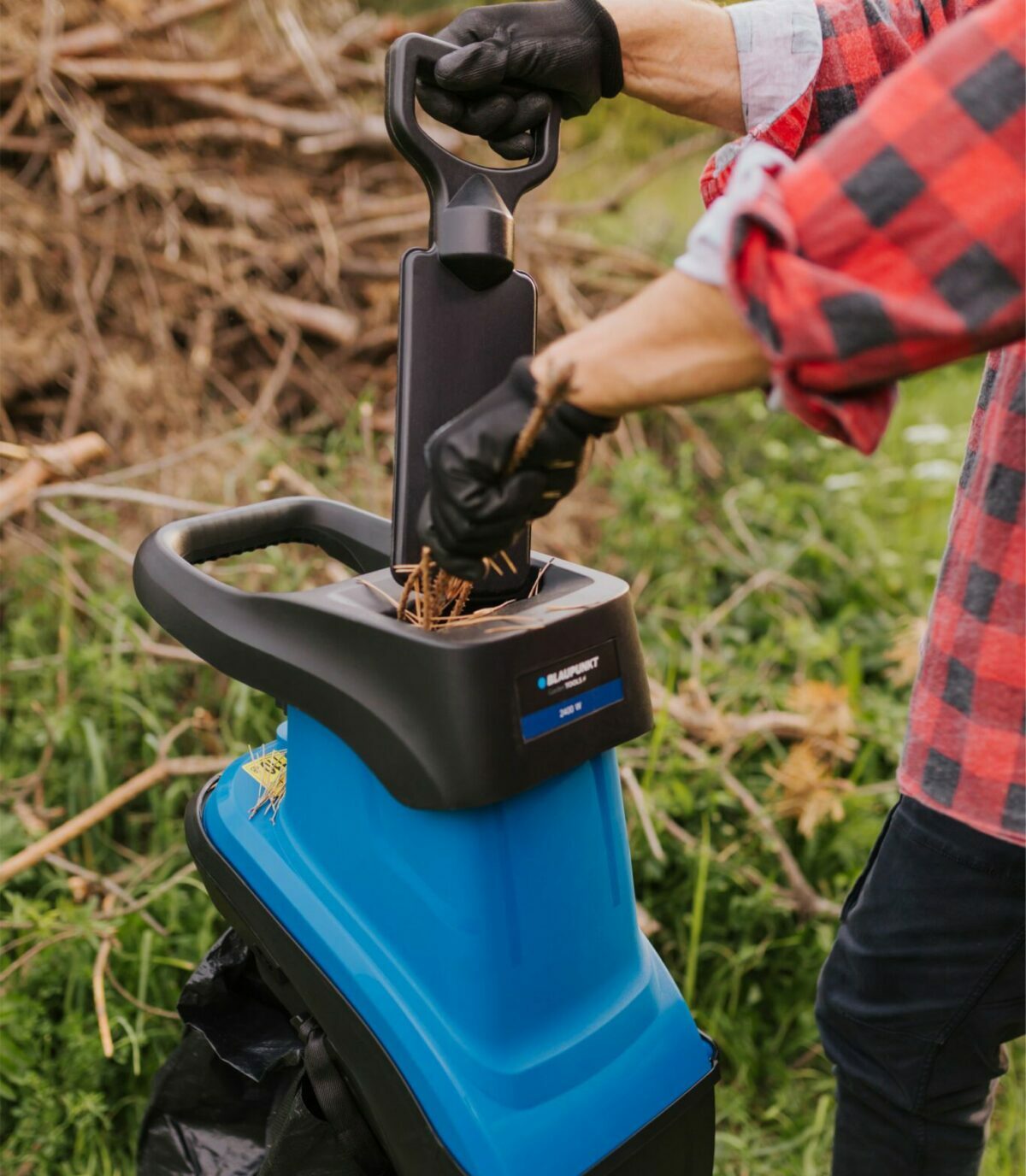 Specifications
Features and specification:
High power: 2400 W
Maximum branch diameter Ø 45 mm
Knife type: disc
Torque: 8 Nm
Wheels for easier transport
A stable base
Power supply: 230-240 V~ 50 Hz
Dimension: 40 x 25 x 96 cm
Weight: 8.9 kg
EAN code:  5901750506499
 INCLUDES:
– 60 l bag
– User's manual
– Warranty card
Downloads