GRS501
Electric grill GRS501
We all know and like grilled dishes. Dishes prepared on the grill are very aromatic and tasty, also, they often contain low calories. Some eat meat prepared on it, others only eat vegetables, cheese or seafood. There are as many dishes that can be prepared using this appliance as there are lovers of traditional or electric grills, with the latter being mainly used where there is no possibility to start a fire or in the apartment, when we would like to eat something grilled during the winter season.
The GRS501 electric contact grill with a power of 2200 W makes the grill heat up very quickly, ensuring high efficiency of operation. The heaters located under the heating plates in the base and in the cover maintain a high temperature and ensure even grilling. The cover additionally ensures that the fat does not splash on the table top. If you want to keep an eye on the whole grilling process, it is possible to leave the cover open 180°, thus obtaining a double grilling area. The hinges have a locking system which makes it easy to store the device.The removable 29 x 23 cm corrugated heating plates have a non-stick, PFOA-free coating, which ensures that the dishes are safe for our health and will not burn or stick when grilling.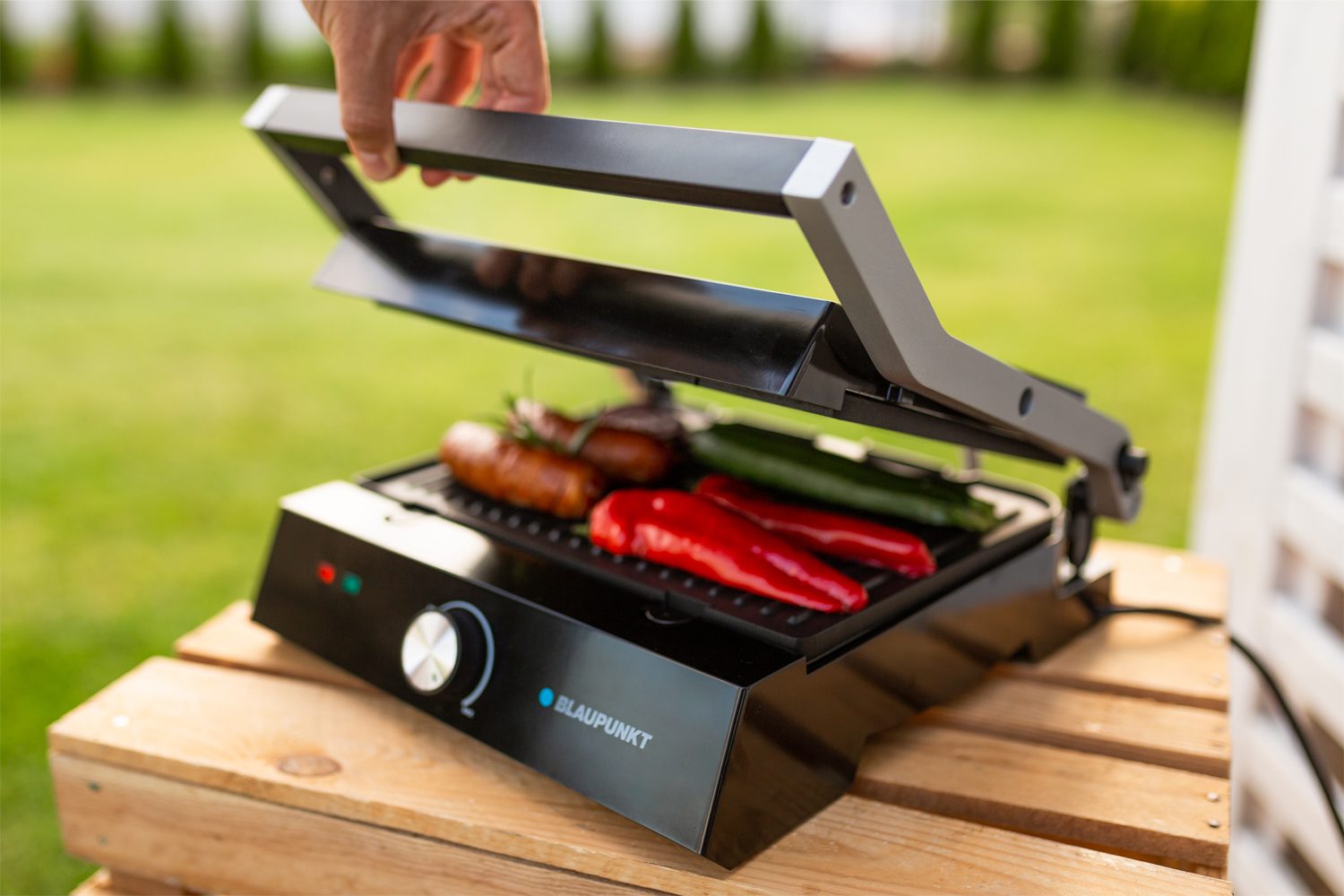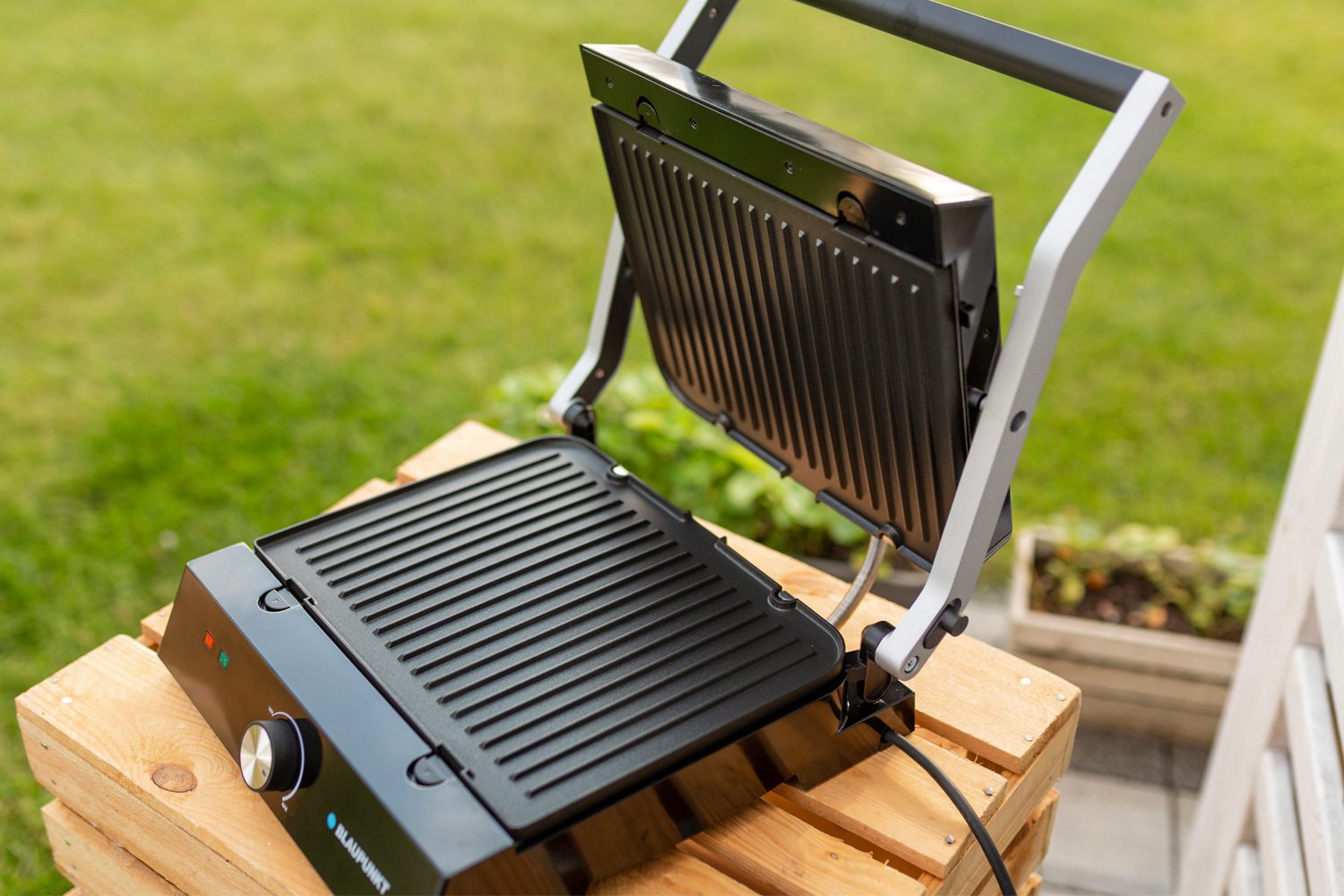 The removable fat tray and heating plates allow for the unit to be kept clean at minimum maintenance required. Simply wash these elements under running water. Adjusting the temperature with the knob, non-heating handles and indicator lights showing the operation time of the device add to offer comfortable handling.The argument favouring the electric table grill is certainly that it takes up little space and can be used at any time of the year at home, on the balcony or on the terrace.
Specifications
Thick detachable plates covered with high quality non-stick coating free of PFOA
Grooved heating plate (29 x 23 cm)
Adjustable temperature control
Cool-touch safe handle
Stainless steel body
Floating hinge system automatically adjusts to any size of toast, meat or snack
Can work as an open grill (180 degree opening system, with lid locking)
Drip tray for collecting excess oil
Power supply: 220-240 V ~ 50/60 Hz, power: 2000 W
Dimension: 32.3 x 12.1 x 33.5 cm
Weight: 4.4 kg
EAN code: 5901750504952
Downloads