Hi-Fidelity Cookware Collection
Hi-Fidelity Cookware
FIDELITY QUALITY, FLAVOUR, VIBE & COLOUR!

Follow the colour! Versatile Glass Lid fits more pans with the same colour!
Look for the colour on the handle of your fry pan/casserole/saucepan and match it to the colour on the lid knob. 
BLUE — 28cm
ORANGE — 24cm
GREEN — 20cm
YELLOW — no lid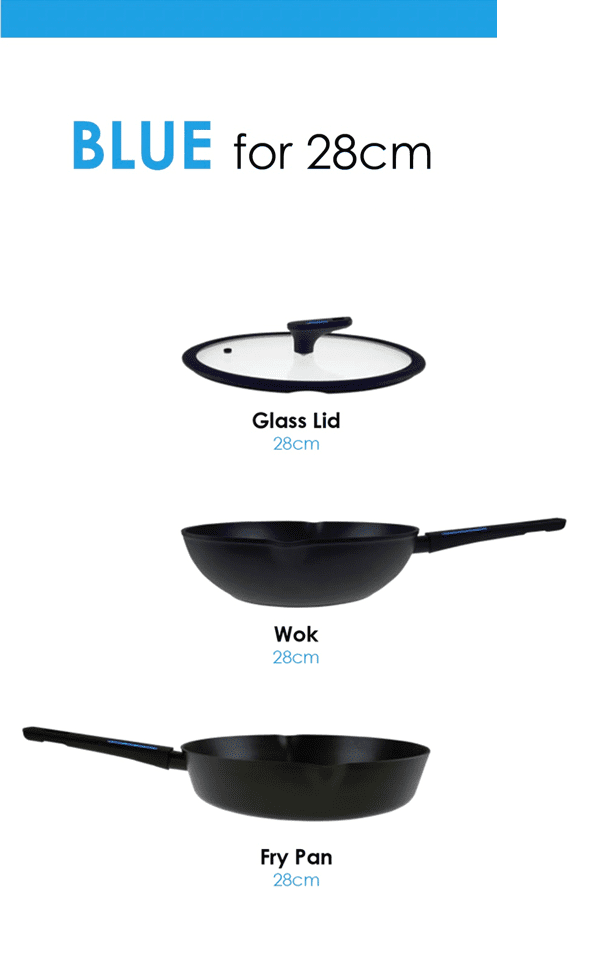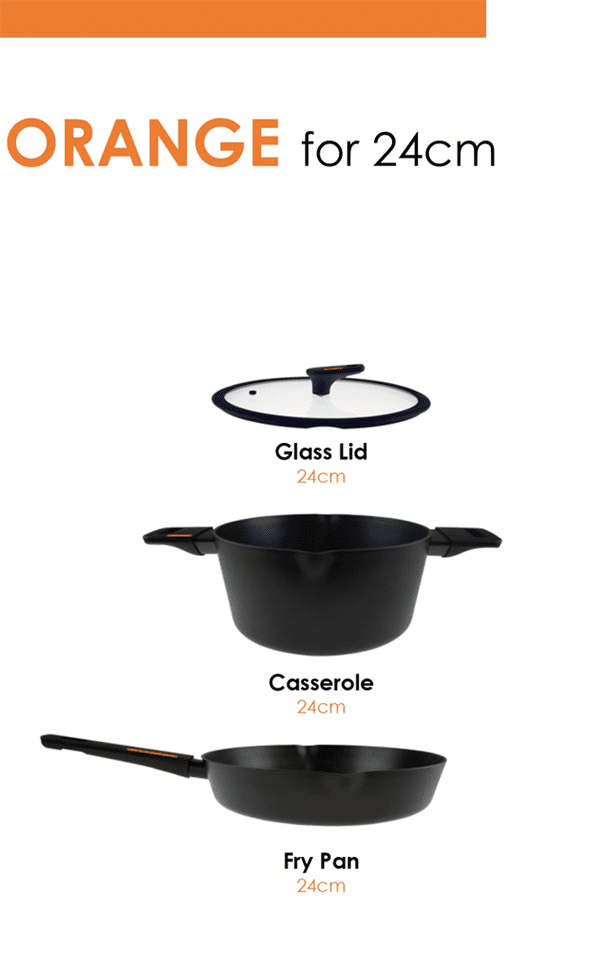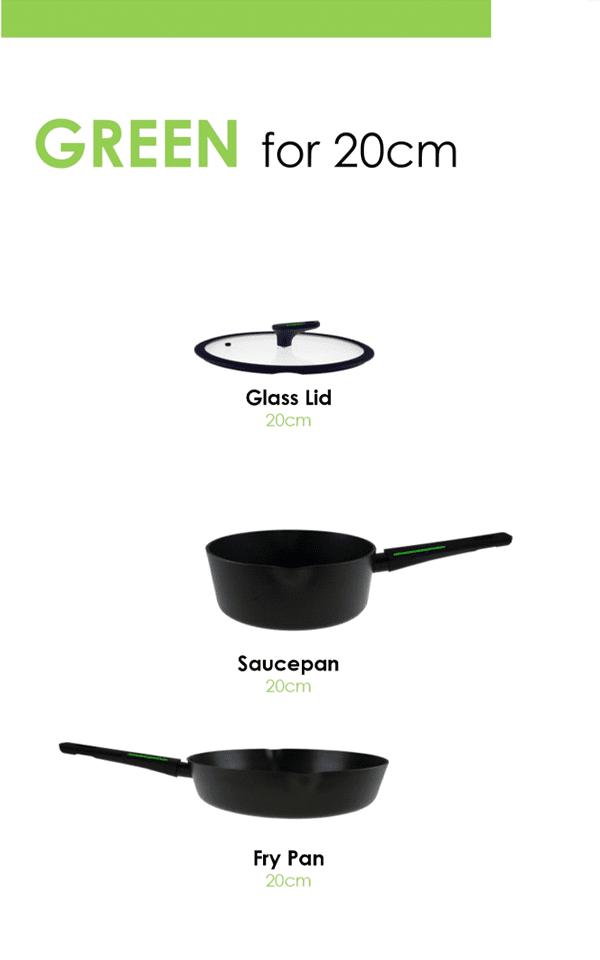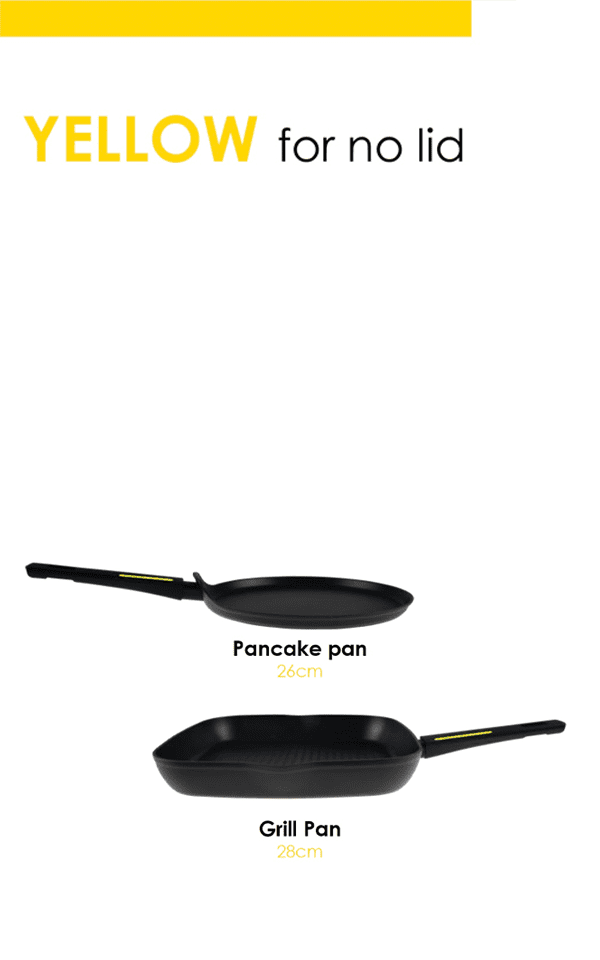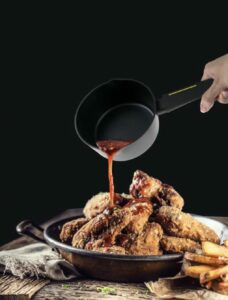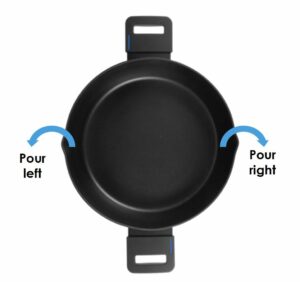 Dual-Sided Pouring Spouts
NO SPILL and easy liquid removal or transfer
EASY TO USE for both left-handed and right-handed people
Versatile Glass Lid
See your food cooking progress without opening the lid and saving the heat!
Cut down on the number of matching lids in your kitchen – on lid matches more products!
Handle like grip
Heat resistant standing knob
Silicon Rim for stable fixation
Steam Release Vent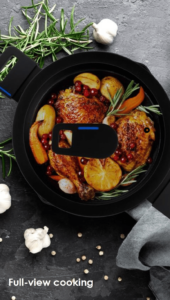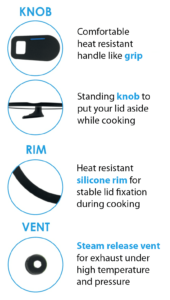 Specifications
Enchance and maintain the flavours and texture of your ingredients!
German Non Stick Technology
WEILBURGER Coatings has been a specialist in industrial coatings since 1900. Since 1974, it has specialized in non-stick coatings based on fluoropolymers (such as PTFE) as well as on numerous other polymers.
Suitable for all types of hobs
Gas Range
Ceramic Range
Halogen Range
Electric Range
Induction Range
Smart Lids - Follow The Colour!
Cut down on the number of matching lids in your kitchen. One lid match more products!
BLUE LID — 28cm
ORANGE LID
— 24cm
Casserole
Fry Pan
Glass Lid
GREEN LID
— 20cm
Even More Features!
Comfortable, handle-like grip and a standing knob.
Heat resistant silicone rim for stable lid fixation during cooking.
Steam release vent for exhaust under high temperature and pressure