HSI701
Steam iron HSI701
Perfectly ironed clothes!
Neat and ironed clothes are essential in making a good impression. That's why Blaupunkt developed a product that meets the expectations of most demanding clients, creating a truly modern and functional steam iron. Using our iron will make your ironing experience much more pleasurable, plus its taking much less time than using a regular iron.
REMARKABLE FUNCTIONALITY
HSI701 allows you to work in two modes: dry and wet. Steam generated by device moves to the nozzles placed in the soleplate, with the stream rate up to 45g/min and after pressing the steam brust button, device delivers steam brust up to 120g/min of pure steam.
The ionization function distinguishes this model from the other competitive offerings. Thanks to it, steam molecules emanating from the iron's soleplate is significantly smaller, thanks to that it can much better penetrate the pressed fabric, that's significantly increases the efficiency of the iron. Now even thick and very creased fabric can be perfectly smooth.
Ceramic soleplate makes it easy to move on fabrics, which increases the comfort of ironing, also its highly resistant to scratches and does not collect dirt. In addition, ceramic soleplate was enriches with ionizing tourmaline, and it doesn't electrify clothes.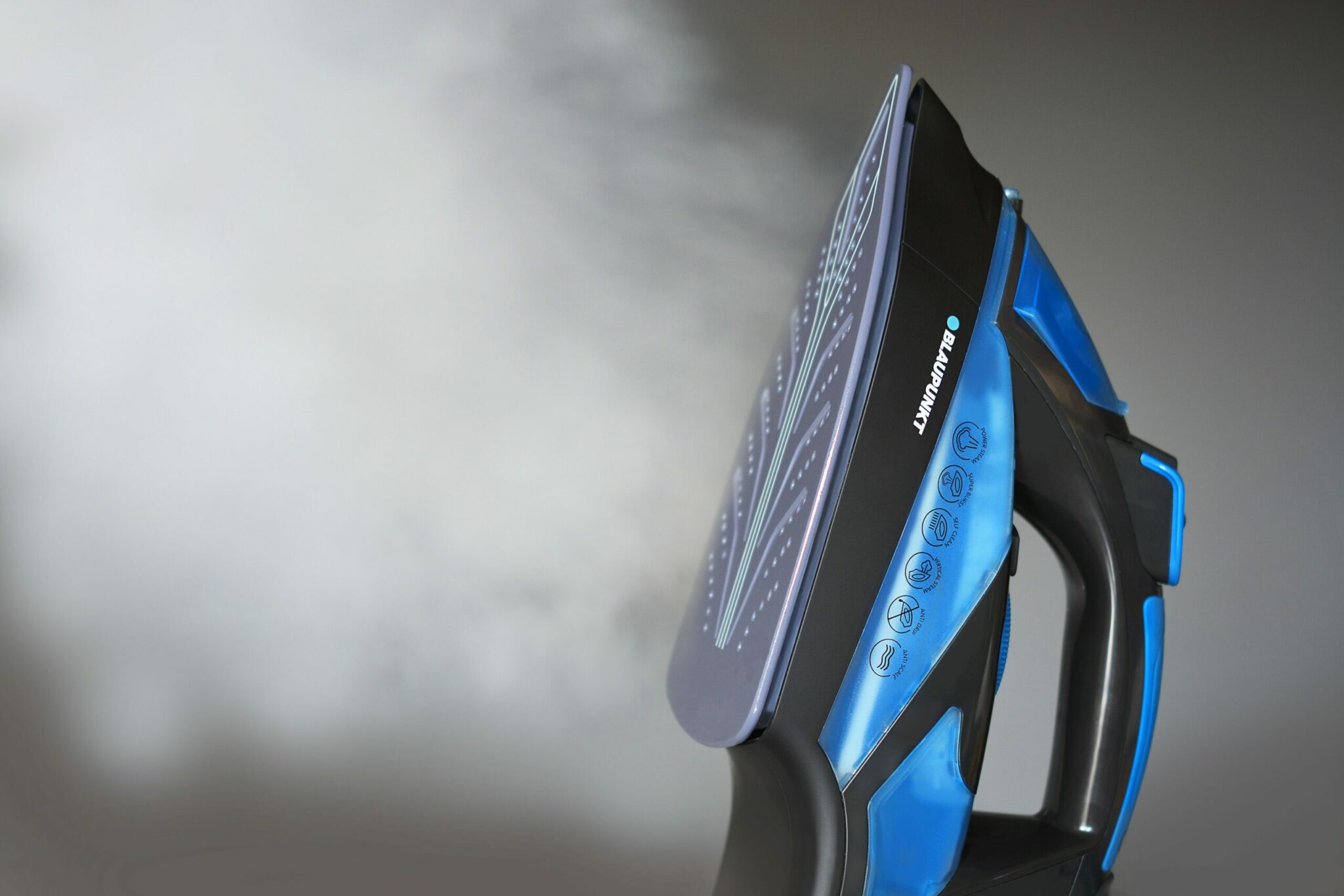 MODERN TECHNOLOGY
HSI701Steam iron is equipped with an anti-calk function, that prevents limestone to appear in the steam nozzles. Built-in resin filter, softens water directly in the tank so iron can retain its properties for longer time, so you can enjoy the perfectly ironed clothes for longer.
HSI701 assures that the ironed fabric will not be stained with water – anti-drip function, thanks to a special membrane in the soleplate, that helps to prevent dripping droplets on to the fabric.
Especially for those who live in rush or simply easily forget things, the iron also features the auto turn off function – the unused device will automatically turn itself off after a certain period of time, taking care of security and energy efficiency.
CONVENIENCE IN USE
Long power cable (2,5m) makes device easy to maneuver during ironing, even when power socket is not close to ironing board. Water tank has a total capacity of 320ml that lasts for a long time and makes working with more comfortable.
Blaupunkt uses only highest quality materials, combined with Multipurpose, modern design and black-blue colors makes this device appeal to clients .
Specifications
Steam rate up to 45 g/min
Steam burst up to 120 g/min
Ceramic soleplate with tourmaline for ionisation
Power cord lenght: 2.5 m
Automatic shut-off
Function: anti-calc, anti-drip, self-clean
Soleplate size: 22.8 x 11.7 cm
Water tank 320 ml
Power supply 220-240 V~50/60 Hz, power: 2600 W
Dimension: 30.3 x 12.6 x 15.2 cm
Weight: 1.34 kg
EAN code: 5901750501555
Downloads