HSS601
Hair straightener with argan oil theraphy HSS601
Beautiful and healthy hair!
Healthy and well-groomed hair is an undeniable "showcase" for any woman. A cascade of curls or straight hair – there is no doubt that every shape of well-styled hair attracts attention, and, above all, enhances the well-being of the woman wearing it. If you want to have perfectly straight and smooth hair, use the Blaupunkt HSS601 straightener.
HIGH-QUALITY MATERIALS
Its aluminium heating plates are covered with ultra-smooth ceramics, with the addition of tourmaline and argan oil, which allows you to gradually achieve soft and shiny hair, without weighing it down, while acting as a moisturising and healing treatment. Tourmaline is a perfect ingredient because of its properties. In addition to preventing static electricity in the hair, under the influence of a high temperature it produces negative ions which close the hair cuticles, thus protecting them from damage, and making them smooth and shiny. Aluminium, however, is responsible for the perfect distribution of heat, and even heating of the straightening plates.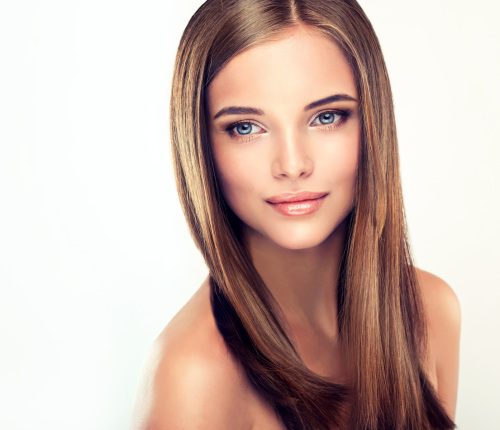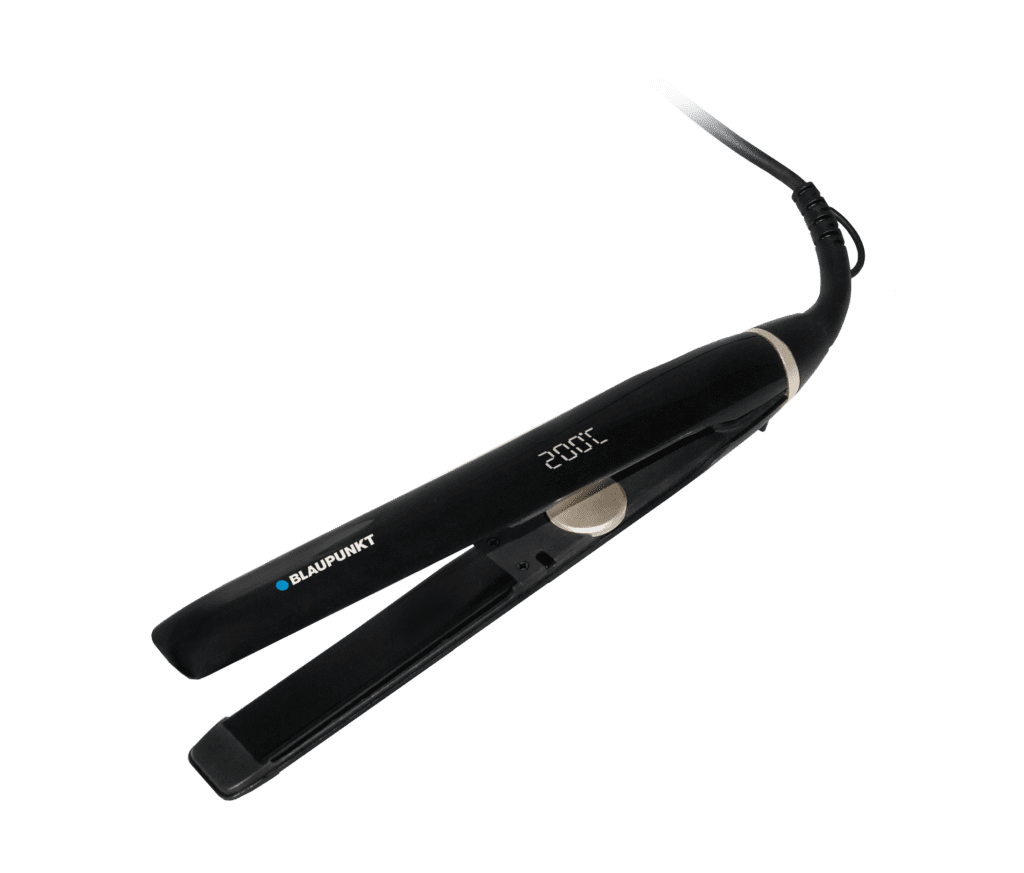 CONVENIENCE OF USE
The straightener's operating temperature is adjustable in the range from 100°C to 220°C, which will allow the straightening of hair which is thin, sensitive, or susceptible to damage, as well as thick and wavy locks.  The plate angle's being adjustable to the hair strands improves the straightening process, and makes operating the HSS601 straightener even faster and more enjoyable.
The HSS601 is ready to work in less than a minute, which means you don't waste time waiting for the straightener to heat up properly. This will be especially appreciated by ladies in a hurry! The clear and elegant LED display shows the current temperature-setting level.
Specifications
Aluminum plates coated with ultra smooth ceramic Tourmaline coating prevents electrostatic charges
Coating with addition of Argan oil therapy
Plate size: 110 x 24 mm
Temperature adjustment from 100°C to 220°C
Ready to use in less than one minute
Floating plates perfectly align to the lock of hair
LED display
Auto shut-off
Power supply: 220-240 V ~ 50 Hz, power: 49 W
EAN code:  5901750505003
Downloads