IM210
Inflatable mattress IM210
The single air mattress is the perfect solution for small apartments when you want to spend a night in your house. It will provide a comfortable rest, taking up much less space than the couch.
The single air mattress IM210 by BLAUPUNKT with dimensions of 188×73 cm, height 22 cm and max. load 227 kg provides comfortable rest for one adult, even a very tall person. Pleasant to the touch velour covering the mattress insures comfort in use. The mattress retains its comfortable shape thanks to the integrated frame for stability and adequate elasticity.
With the low weight of the IM210, you can pack it in a backpack and go on a one-person trip to sleep in a tent.
With the hand pump included, pumping the mattress is just a few moments. It takes up very little space when folded.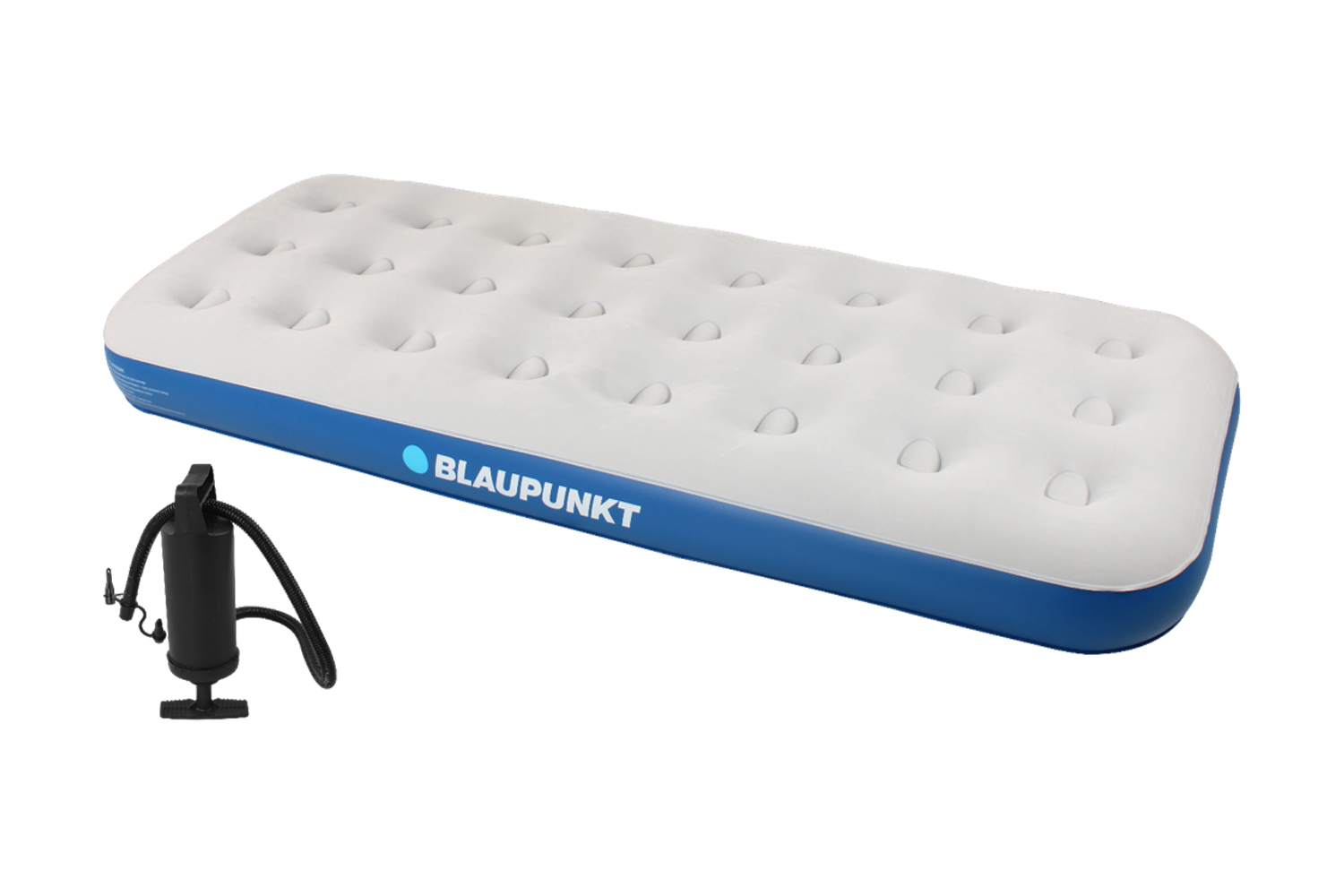 Specifications
Size: 188 x 73 cm
Height: 22 cm
Max load: 227 kg
Stable and comfortable with internal frame
Covered with velour, pleasant to the touch.
Dimension: 188 x 73 x 22 cm
Weight: 1.61 kg
EAN code: 5901750505935
Downloads