MC80BT
HiFi Music center with CD/USB/Bluetooth and Karaoke MC80BT
Turn your room into a disco and enjoy karaoke function!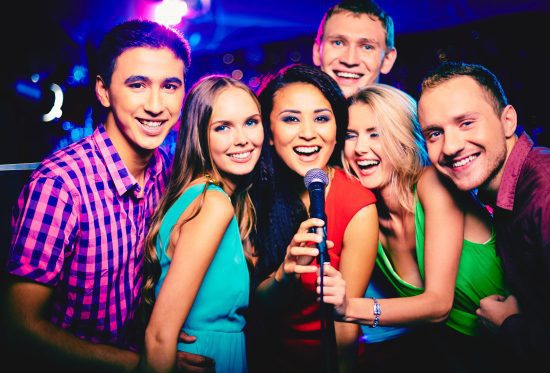 This unique set was designed for users who appreciate the crystal clear sound, combining with a high quality with a modern aesthetic.
MC80BT is characterized by glossy black casing with silver accents and will be an impressive addition to any interior. The built-in CD drive allows you to play standard CDs as well as MP3 files stored on CD-R and CD-RW. USB port located in the devices bottom panel allows you to play MP3 music files stored on USB sticks.
MC80BT has a built-in FM tuner with digital PLL synthesis that allows user to save up 30 of your favorite stations so you don't have to choose them manually. With the Bluetooth, you can play music streamed from any mobile device. Less wiring is greater convenience and ease of use.
Large, knob use to control volume level is placed on the front panel, comfortable buttons and remote control make operating MC80BT intuitive and comfortable. Another advantage of the eye-catching blue illumination around the membranes of the speakers and around the knob. This highlights the modern look of the device.
What distinguishes the tower MC80BT among many other market positions is built-in karaoke function. In the bottom panel, there are two slots for the supplied microphones. Just turn on the background music of your favorite song and feel like a star on the stage. Karaoke is a perfect and proven party attraction for both children and adults.
MC80BT has a built-in amplifier with output power of 100 W RMS (2 x 50 W), which combined with high-quality materials and polished speaker design guarantees satisfaction of even the most demanding users.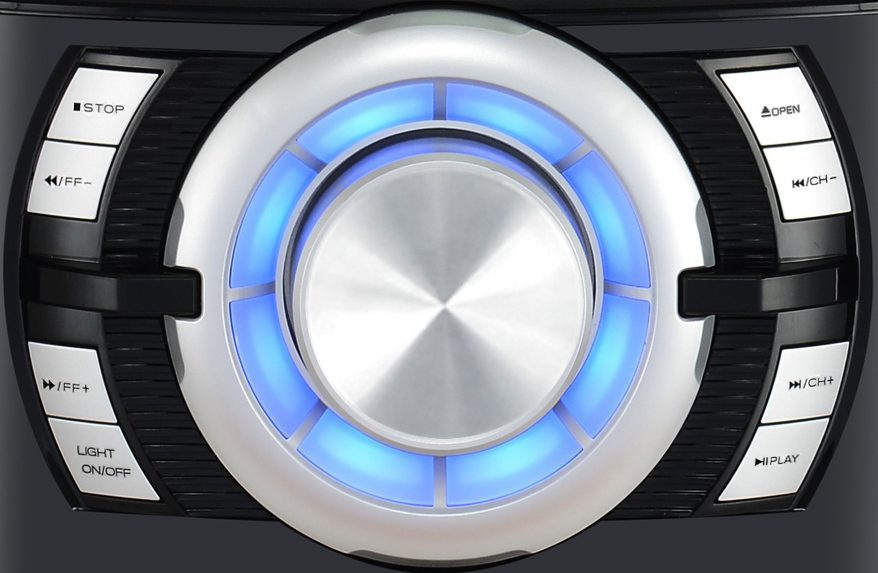 Specifications
CD player with MP3 playback CD/-R/-RW/MP3 compatible
Bluetooth for wireless audio streaming from smartphone or PC
FM PLL tuner with 30 preset memory
USB port for music playback
Max. output power: 300 W (2 x 150 W)
Power output: 100 W RMS (2 x 50 W)
Equalizer: Hall, Pops, Classic, Disco, Off
VFD display
Karaoke function with two microphones included
Illumination of speakers
Remote control
Power supply: AC 100-240 V ~ 60/50 Hz
Main unit dimensions: 270 (w) x 355 (h) x 320 (d) mm
Speaker dimensions: 242 (w) x 409 (h) x 260 (d) mm
Weight: 15.9 kg
EAN code: 5901750501364
Downloads