MS70BT
Micro system with Bluetooth and CD/USB MS70BT
Perfect solution for every party!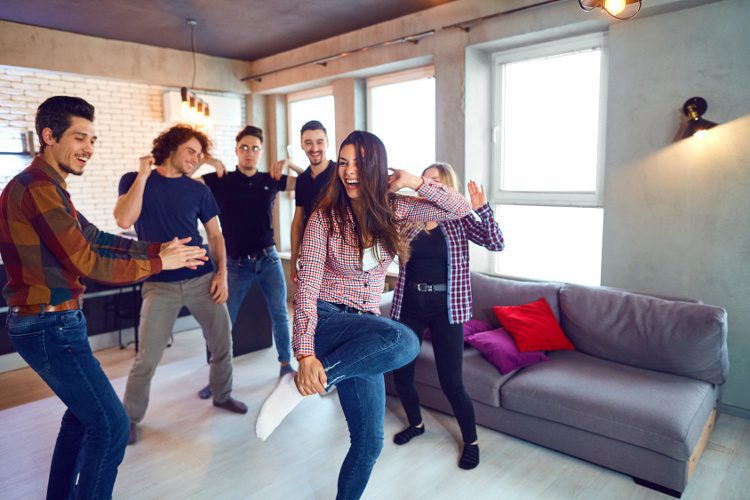 Clear sound with delightful bass tones and simple, eye-pleasing, design, are the leading features of the new MS70BT micro-stereo system by Blaupunkt. You will also appreciate its high-quality workmanship, extremely wide range of available functions, and the most-intuitive interface.
The MS70BT is equipped with a drive for CD, CD-R and CD-RW discs. In addition to the traditional audio format, the player also reads MP3 files stored on single-use or rewritable discs.
The built-in Bluetooth module enables you to play your favourite music wirelessly from such portable devices as smartphones and tablets. There is also an FM radio tuner with the PLL digital frequency synthesis and memory, on which you can store 40 of your favourite radio stations, so you do not waste time searching for them.
The front of the MS70BT model is made of aluminium, and features a USB port, to which you can connect a USB flash drive or a portable drive, capable of storing music files recorded in the MP3 format. The device supports portable drives with a maximum capacity of 32 GB. Via the USB port you can also charge mobile devices' batteries. Next to the USB port there is an AUX input, through which all devices equipped with an audio-signal ou
The LED display shows the playing order of the tracks, the currently playing radio station, and when the device is switched off, the clock with the current time. Just below the LED display all the function buttons are located, and the comfortable, ergonomic, volume-control knob is to the right of the display.
The device comes with a remote control, which allows you to intuitively use all the available functions of the micro-stereo system.
The MS70BT owes its extraordinary sound to the efficient amplifier, which generates 420 W of maximum power. Its total rated power amounts to 140 W RMS.
In order to achieve the best-possible sound rendition, the micro-stereo system is equipped with the appropriately sized column loudspeakers, with high-quality transducers – a fabric dome tweeter and a mid-bass speaker with a paper membrane. Their classic-look black casings are cladded with masking frames made of black fabric.
The MS70BT micro-stereo system is the perfect solution for those who appreciate excellent sound and a wide range of functions, modern technology, top-level workmanship, and classic design.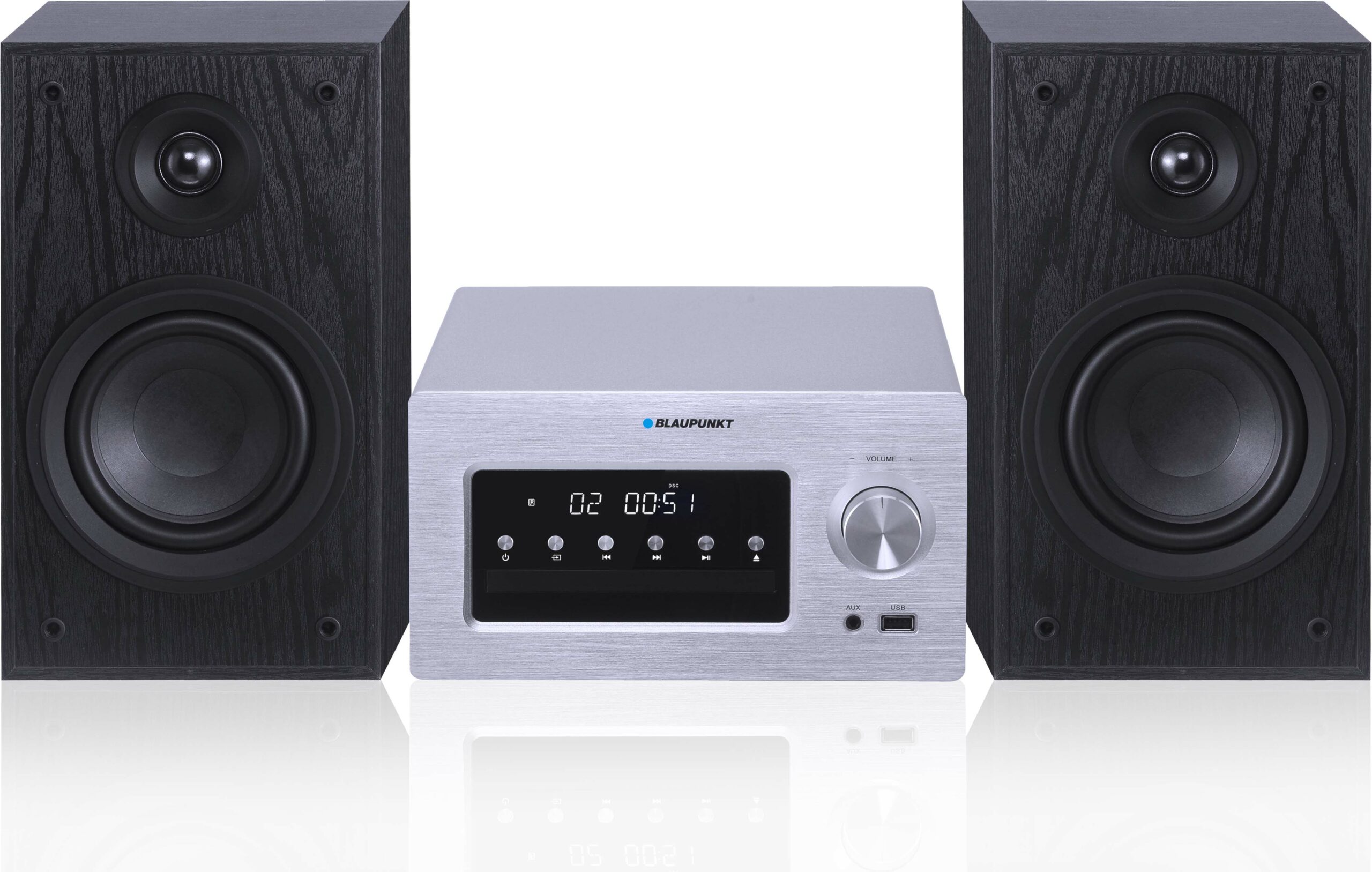 Specifications
CD player with MP3 playback
CD/-R/-RW/MP3/USB support
Bluetooth for wireless audio streaming from smartphone or PC
FM PLL tuner with 40 preset memory
Max. output power: 420 W (2 x 210 W)
Power output: 140 W RMS (2 x 70 W)
Bass/Treble control
Loudness
LED display
Clock with alarm
AUX-IN
Remote control
Power supply: AC 110-240 V ~ 50/60 Hz
Main unit dimensions: 245 (w) x 135 (h) x 266 (d) mm
Speaker dimensions: 180 (w) x 312 (h) x 210 (d) mm
Weight: 7.2 kg
EAN code: 5901750503146
Downloads