SJV301
Slow juicer SJV301
They are tasty, healthy, and full of vitamins and minerals!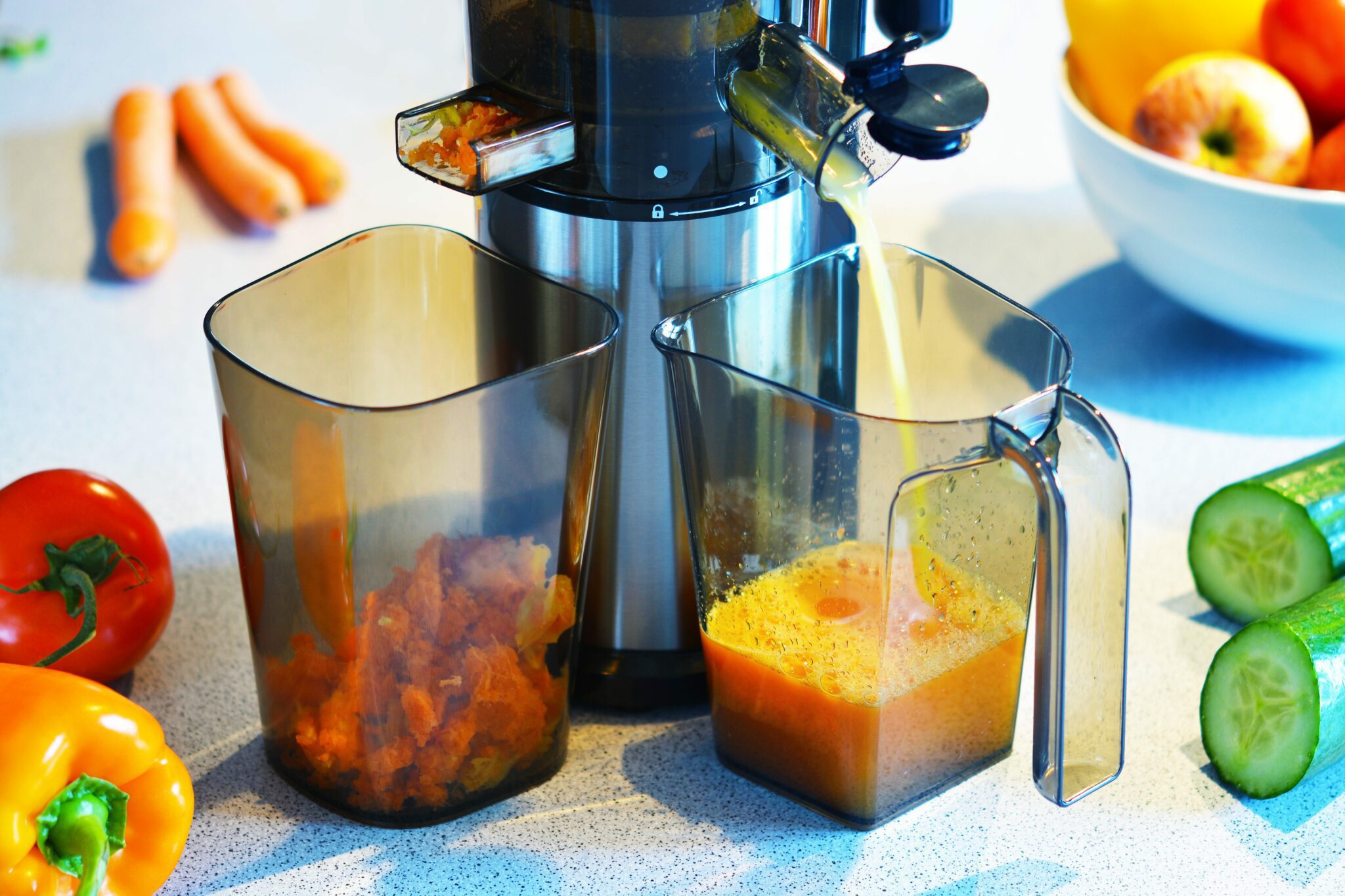 They are tasty, healthy, and full of vitamins and minerals. They improve mood, add energy and strengthen the immune system. We are talking about freshly squeezed juices from fruit and vegetables. It is a pity not to take advantage of such a natural blessing, especially when the Blaupunkt low-speed juicer is to hand.
The SJV301 model, because this is the one we meant, is a high-quality appliance with an extraordinary performance which can produce up to 90% juice from squeezed fruits. Its auger has been designed in such a way as to provide the best results of grinding, crushing, and extracting juice.
The juicer is equipped with a 200-Watt engine which can perfectly process even hard vegetables and fruit, and a speed of up to 45-60 revolutions per minute, so that the juice does not overheat and retains all its nutritional values.
With its high juicing efficiency, the appliance operates extremely quietly, at a level of 60-65 dB, so that its use is not annoying for the household members.
An important feature of the SJV301 is the reverse gear, which enables the appliance to continue working in the event of a jam in the processed products without having to disassemble the appliance or clean the screen. It is also useful to block the dripping of juice, so that the kitchen worktop always remains clean. The set also includes two containers for juice (0.8 l) and pulp (0.9 l).
The juicer's upright design makes it more convenient to use and does not take up too much space on the kitchen worktop. However, when disassembled, it fits easily into most kitchen cabinets. The appliance is also easy to clean, as the removable parts can be washed in a dishwasher.
The housing of the SJV301 is made of stainless steel, and all parts made of plastic are free from bisphenol A (BPA-free) which is harmful to health.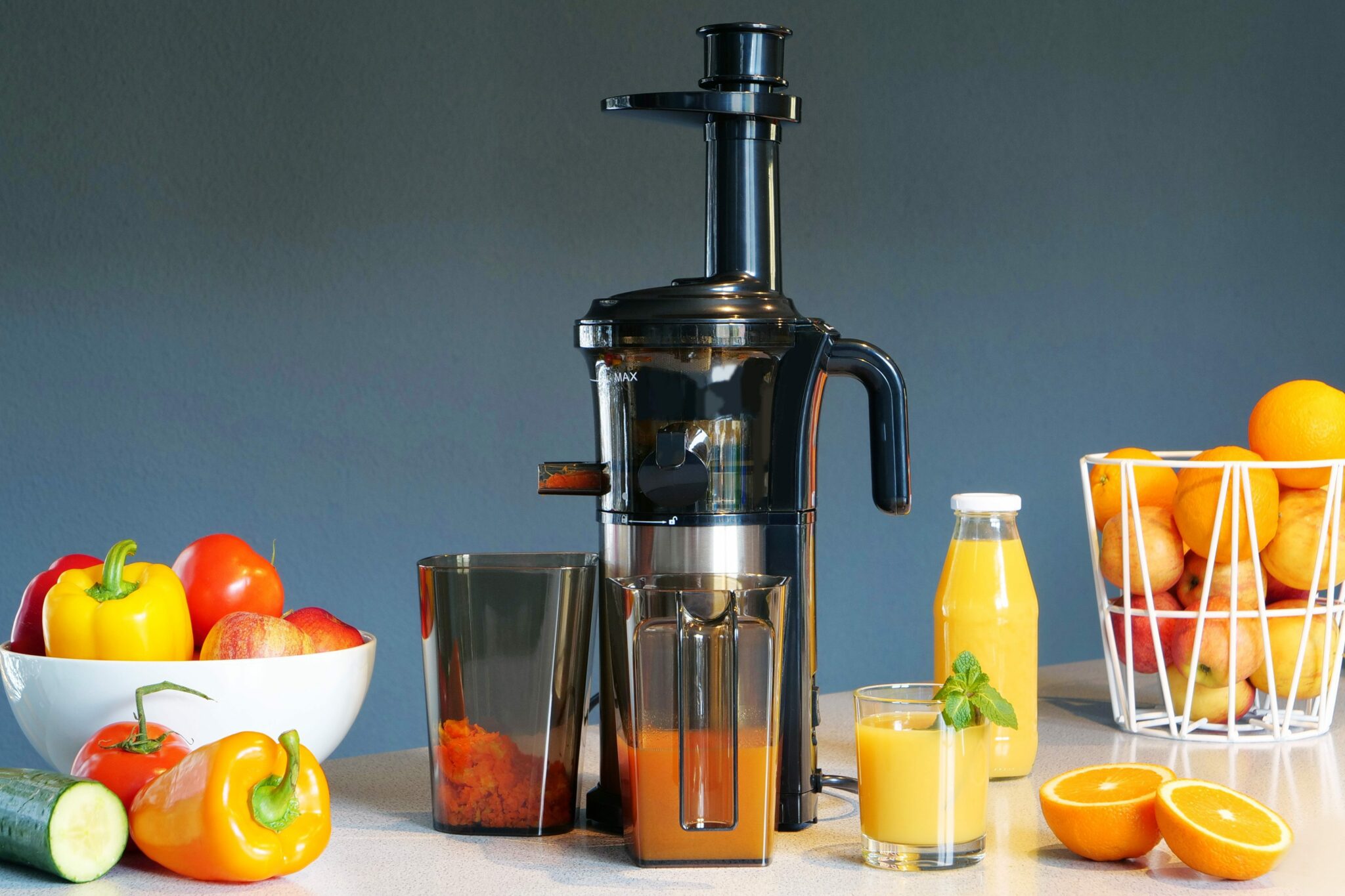 Specifications
Special dual stage design of the auger for best performance of cutting, grinding and extracting of juice
Extracts from fruits up to 90% of juice
Reverse function
0.8 l cup for juicer and 0.9 l cup for pulp
Stainless steel body
Metal gears for efficiency of juice extracting even from the hardest fruits and vegetables
Easy cleaning (detachable elements are dishwasher safe)
Anti-drip function
High quality BPA-free plastic
Power supply: 220-240 V ~ 50/60 Hz, power: 200 W
Dimension: 22 x 18,5 x 42 cm
Weight: 3.5 kg
EAN code: 5901750503528
Downloads