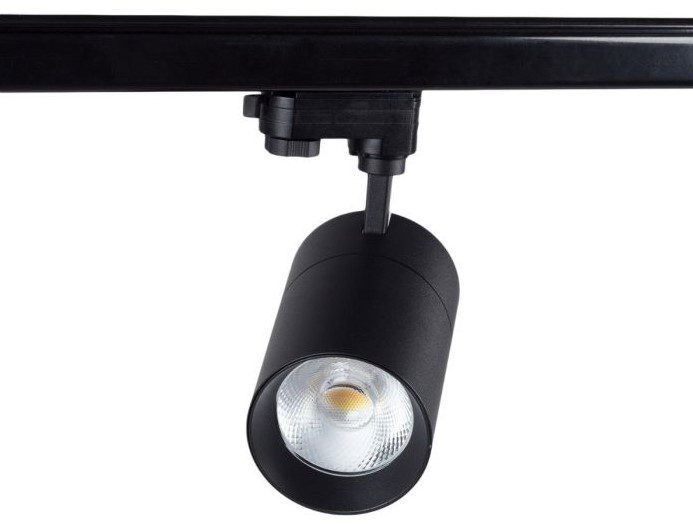 Thanks to the ability to change the color of the light to one of the three available and the ability to change the intensity of the light beam, the Blaupunkt Vision 3-phase LED spotlight is a very practical lighting. The spotlight offers a light with a brightness of 2700 lumens, while consuming only 30W of power. The three-phase LED Blaupunkt Vision spotlight is extremely practical lighting for offices and shops. It will perfectly emphasize the advantages of goods and have a positive effect on the mood of employees.
High color rendering index
The high CRI > 90 index faithfully reproduces the colors of the surroundings, thanks to which the Blaupunkt Vision 3-phase LED spotlight will perfectly illuminate the room, preserving the colors of the objects inside. The higher the color rendering index characterizing a light source, the better the colors are rendered.
Choice between three colors of the light
warm light – for restaurants and boutiques
natural light – for offices and working spaces
cold light – for shopping malls
Triac dimmable spotlight
The ability to change the light intensity meets the needs of all types of environments. Depending on the weather, time of day or the effect you want to achieve, you can adjust the light intensity.
High-quality flicker-free lighting
Flickering lights can often be found in offices and in the hallways of buildings. LED lighting does not have this effect, so it does not cause eye discomfort, does not distract and does not pose a threat to people suffering from epilepsy.
Quality and warranty
The Vision spotlight on a three-phase rail is a very practical lighting that allows many combinations of lighting. In addition to the above-mentioned features, one should remember about the advantages of a three-phase rail, which allows independent switching on and only of a few spotlights arranged together. The product quality is also confirmed by a 50,000 hour lifetime, CE and RoHS certificates and a 3-year warranty.
Blaupunkt – a reliable manufacturer
Founded in 1924, the brand initially dealt with the production of headphones and radios. Blaupunkt is a company with a rich tradition. It has earned its position today with many technical inventions that made the brand famous, such as the audio system used in today's cars. The brand is not limited to one field, creating equipment for the needs of various industries, including innovative LED bulbs and luminaires with an unprecedented lifetime of 50,000 hours.
Specifications
Warranty – 3 years
Light efficiency – 90lm/W
CRI – >80
Lifetime – 50,000h
Material of execution – Aluminum + PC
Housing color – black
Certificates – CE, RoHS
Dimensions [cm] – 8 x 15 x 8
The number of lumens – 2 700 lm
Dimming – Triac
Power – 30W
Light temperature – 3000K, 4000K, 5700K
Supply voltage – 200-260VAC
Lighting angle – 36°
Downloads