BP RCA - 5M
BP RCA – 5M
2 Channel – 5 meter RCA Audio Cable
Blaupunkt – 5 Mtr RCA Cable
Blaupunkt RCA's are 100 % OFC with double shielded and twisted pair construction to help reject noise that can creep in. RCA cables are designed to function as connector between receiver and the amplifier to enhance and intensify the electrical transmission signal for better audio streaming. The RCA cable has double shielded construction to improve anti-noise capability, constructed through German engineering to fit the requirement for better connection between the devices.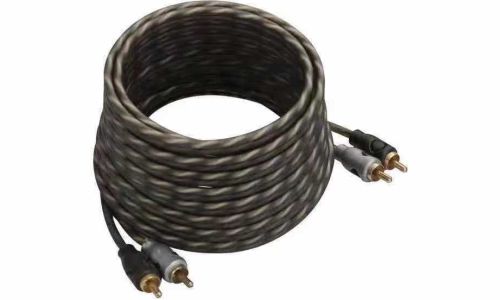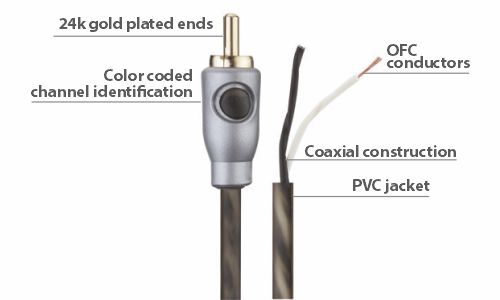 Gold plated connectors
Blaupunkt RCA's are built with gold plated RCA terminals. These facilitate better singnal transfer. These terminals are also equipped with sure grip and ergonomic design for slip free installation. These RCA's are also double shielded with twisted pair construction to reject any electrical noise.
Specifications
High Performance RCA Cable/5M
Gold plated RCA connector for better signal transfer
Double Shielded OFC RCA
100% OFC (Oxygen Free Copper)
Shielded construction to improve noise rejection capability
Twisted pair construction