Blaupunkt GTT 25 Silk Dome Tweeter comes in a small size 2.0" (50mm) diameters speaker with a 1.0" (25mm) voice coil. It is used to create higher frequency sounds we can listen to music. Fixing tweeters to cars will improve the quality of sounds. Blaupunkt GTT 25 Silk Dome will offer clearer high-pitched sounds from the music played
High Power
Blaupunkt GTT 25 produces a maximum power of 45W (RMS) to enhance the sound quality in the car. Listening to your favorite jam won't be the same anymore with GTT 25.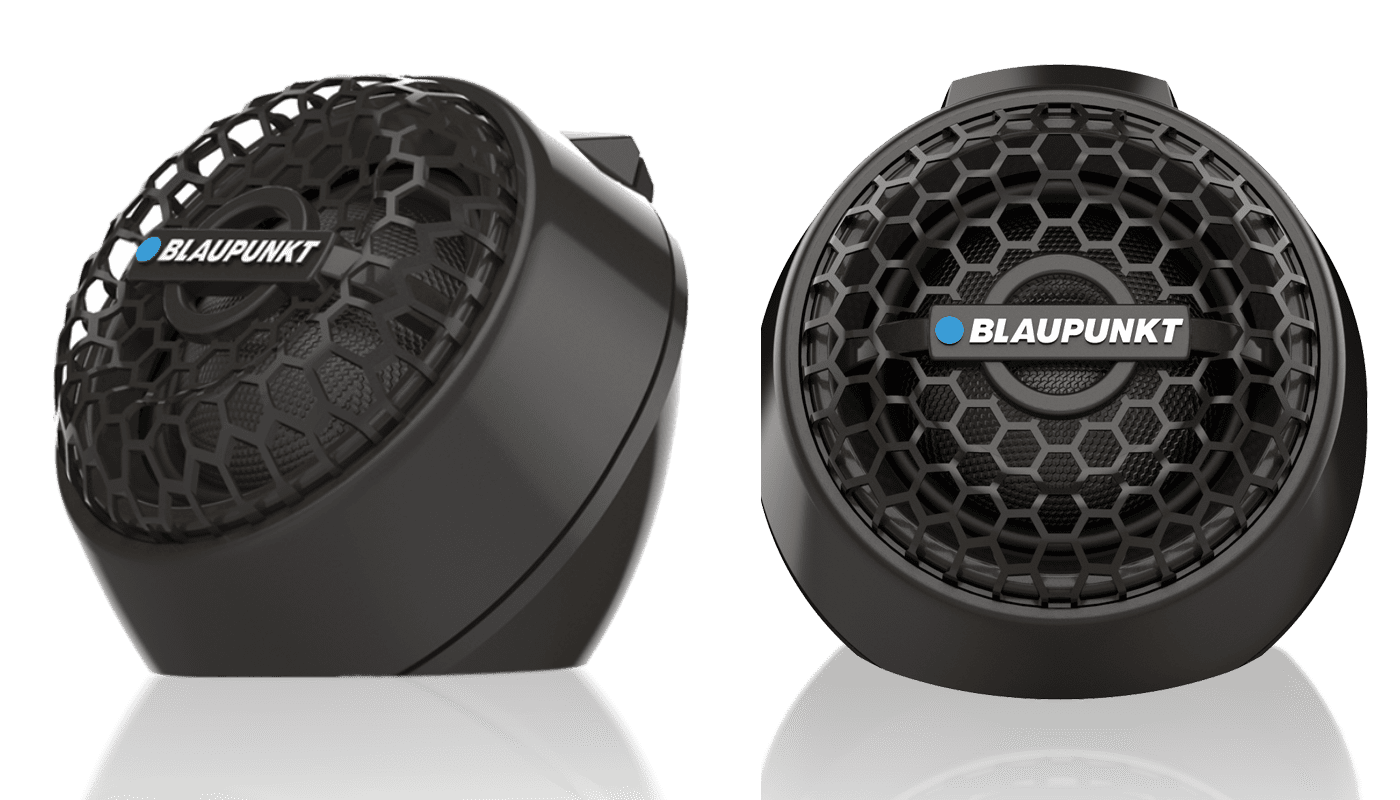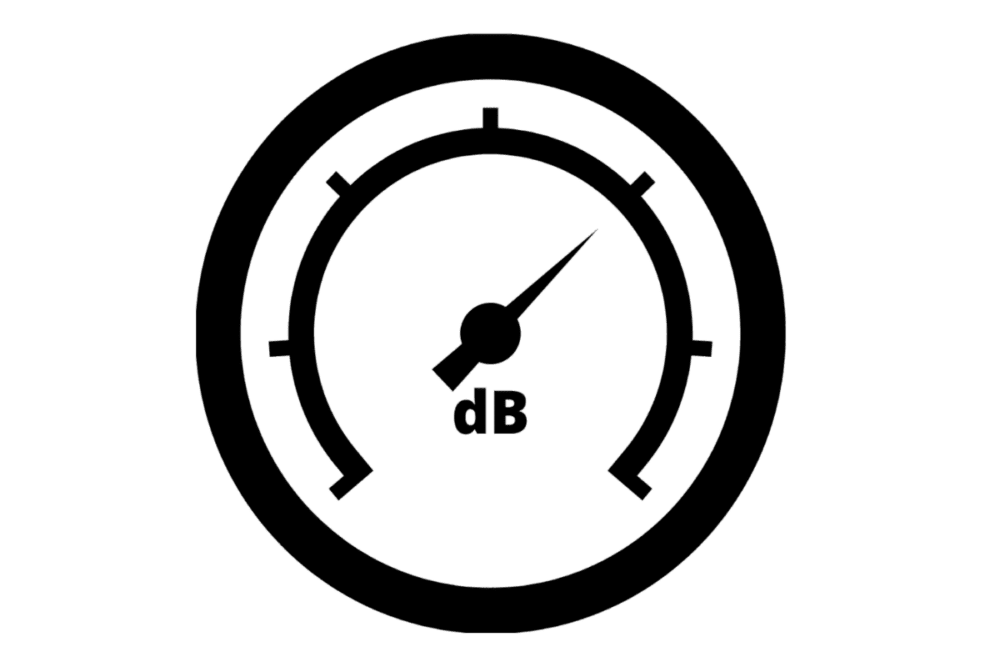 Enhanced Quality
The higher the sensitivity rating, the louder the sound. Blaupunkt GTT 25 generates a sensitivity rating of 90db that generates extra power for sounds.
Perfect Frequency Response
The GTT 25 is built for frequency range from 1800Hz – 22,000Hz, making it the best fit for ambient sound system and digital audio.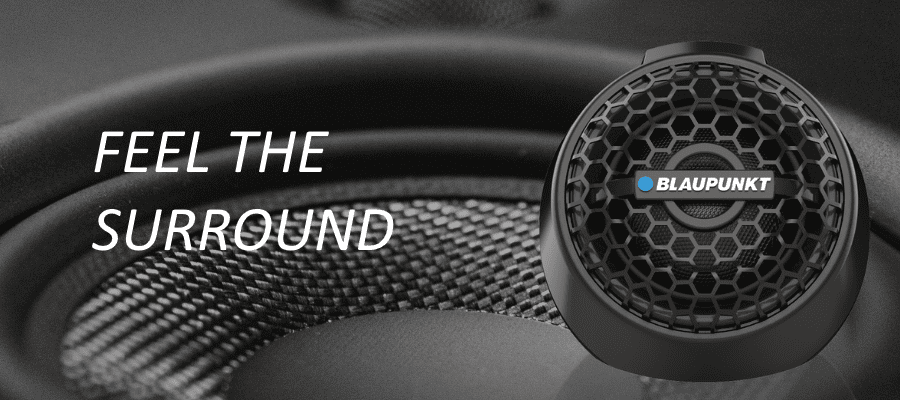 Small is Power
With its small sizes, GTT 25 makes strong output. Whether it is Rock, Jazz, or Sentimental, these tweeters perform with excellent results making the environment just like in concert. Be sure to turn up the volume and feel the difference.
Comfortability Ensured
GTT 25 is also designed to allow listening comfortability while driving. Our tweeters are made with high-quality voice coils which improve the sound systems.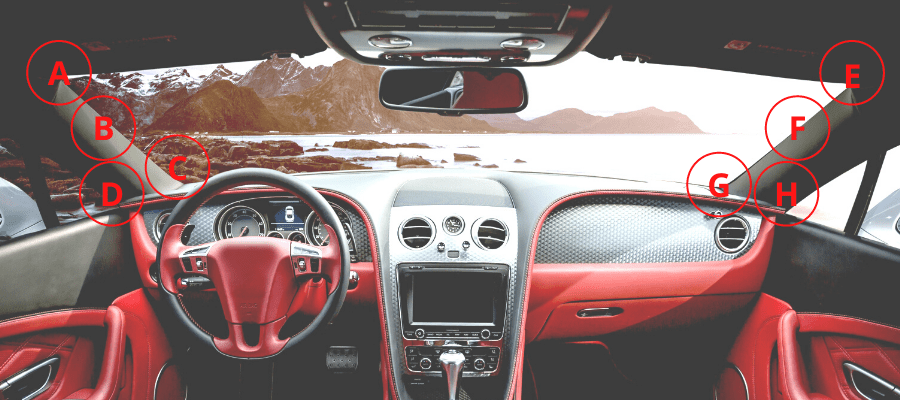 Ideal Spots to Install GTT 25
Flush Mounting: Flush Mounting features a flat base that is suitable mounted between the front car window and windshield. The flush mounting is recommended to be installed on spot "D" and "H".
Surface Mounting: Surface Mounting is suitable to be mounted on the dash and will create a reflection of sound towards the windscreen for better experience. The ideal mounting spots will be "A", "B", "C", "E", "F", "G".
Flush Mounting
Dimension: 43.mm(W) x 26.8(H)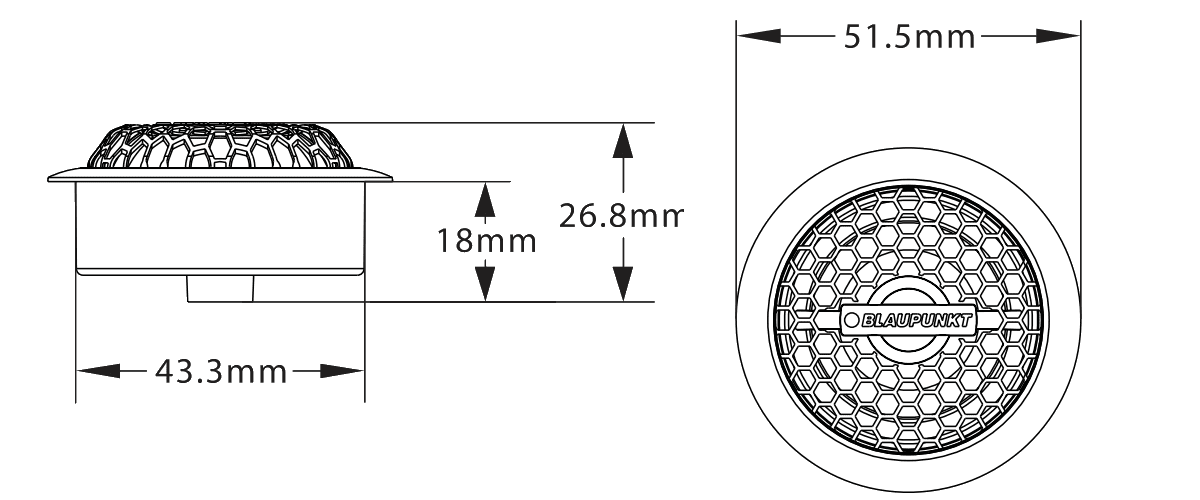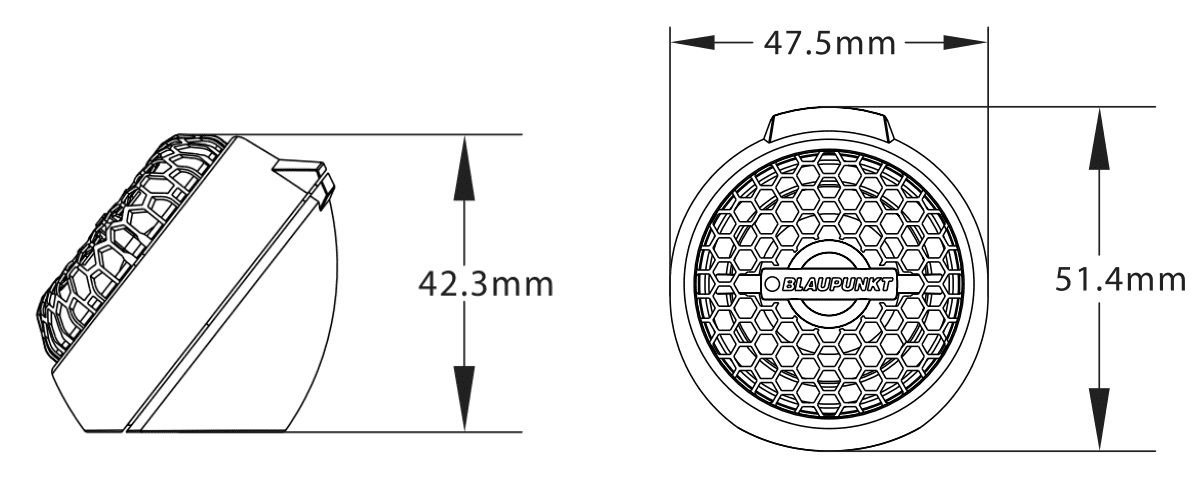 Surface Mounting
Dimension: 47.5mm(W) x 42.3mm(H)
Specifications
Max. Output Power: 45W
Normal Output Power (RMS): 20W
Sensitivity: 90dB
Impedance: 8ohm
Frequency Response: 1800Hz-22kHz
Mounting Hole Diameter: 43.3mm
Mounting Depth: 18mm
Voice Coil: 25mm
Accessories: 2 Capacitors & Mounting Hardware
Downloads