EOM401
Electric oven EOM401
Indispensable equipment in every kitchen!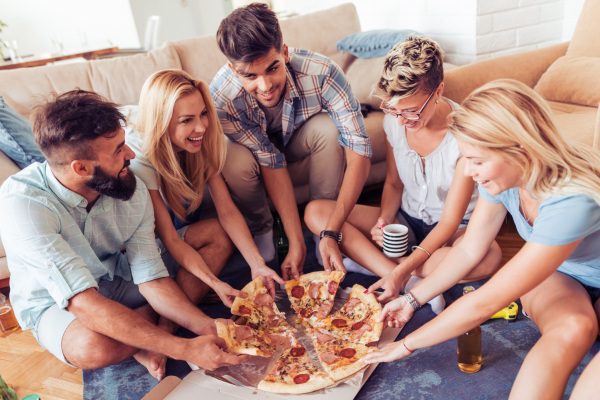 The electric oven is a device designed for people who value functionality, versatility and reliability of kitchen appliances. This type of equipment is present in almost every home and electric ovens are successively displacing gas appliances from the market, mainly due to the lack of gas installations in modern housing estates. The Blaupunkt EOM401 model is an electric oven that, thanks to its high-quality design and a range of accessories, will meet the expectations of all home cooks.
UNIQUE FUNCTIONALITY
Thanks to the compact size, the oven heats up in a few minutes, so you do not have to wait for its readiness to work. Despite the size, the oven provides a capacity of 26 l which is enough to prepare a dish for a few people, and the special shape of the back side of the casing will allow you to place pizza up to 30 cm (12″). The baking temperature can easily be adjusted with a knob in the range of 90 to 230°C. The oven also has a timer (0-60 min.), so that the device automatically switches off after a user-specified time. The EOM401 offers a variety of baking modes: by selecting heaters to additional functions such as convection (forced warm air movement) or rotisserie mode.
ADDITIONAL ACCESSORIES
The device comes with a range of practical accessories that will help you prepare the dishes. Among them are steel spit and grate to place the food, as well as aluminum bake tray. There is also a crump tray for ease of operation.
EASY MAINTAINING
Maintenance and cleaning of the oven, due to its compact size, is not a cumbersome task, and the zinc plated crumb tray attached to the set will help to keep the cabinet clean. The device is equipped with double glss door, which protects the user from burns.
The whole is completed by a stylish black casing with a mat finish that gives the oven a modern look, making it a perfect complement to practical appliances in any kitchen.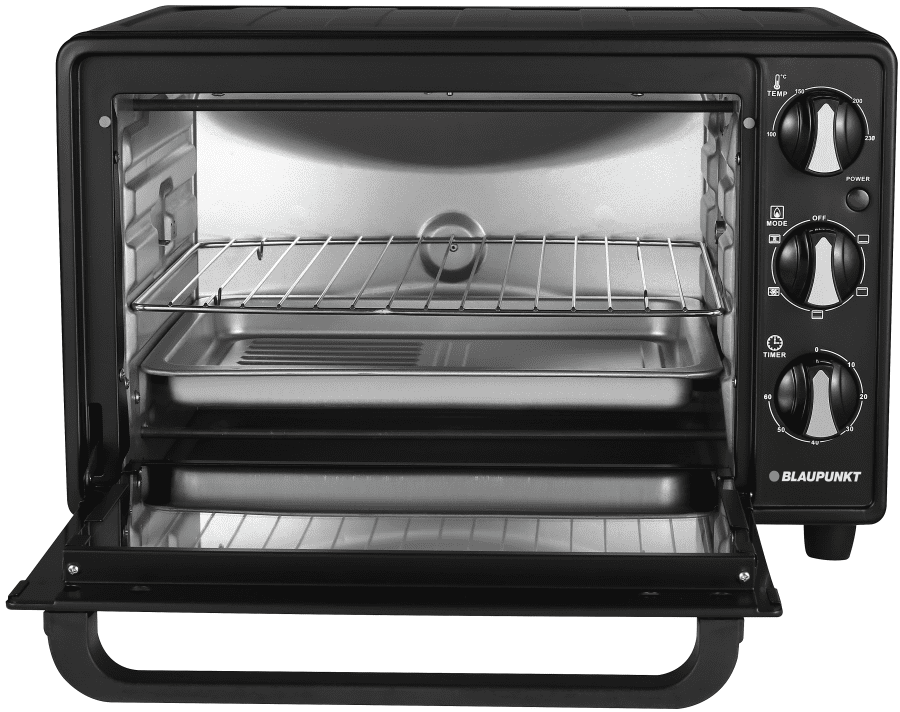 Specifications
Capacity: 26 l
External dimensions: 449 x 391 x 289 mm
Internal dimensions: 333 x 332 x 235 mm
Temperature control: 90 – 230 °C
Timer: 0 – 60 min
Convection and rotisserie
Up to 12″ (30 cm) pizza chamber
Accessories: alluminium bake tray, rotisserie set (stainless steel), crumb
tray (zinc) , bake rack (stainless steel), tray handle
Double glass door
Power supply 220 – 240 V ~ 50/60 Hz,power: 1600 W
Weight: 7.3 kg
EAN code: 5901750502019
Downloads