ESC608
Electric scooter ESC608
An electric scooter is an attractive and trendy means of transport, both amongst the youth and adults. It is increasingly used as an alternative way of commuting in the city, especially in places where there is heavy road traffic. The electric scooter may be a good solution in terms of getting to school, a shop, or a way of spending some time outdoors. People also appreciate electric scooters because these vehicles are ecological. They do not emit exhaust fumes, and, as a result, do not pollute the air which we breathe.
The ESC608 Blaupunkt electric scooter is equipped with a 250 W motor which can reach speeds of up to 25 km/h and overcome hills with an inclination angle of up to 15 degrees. Riding at such speeds is dynamic, exciting, and a lot of fun. However, it should be remembered, the speed which the rider will reach is influenced by their weight (maximum load up to 120 kg), surface type on which they ride on, ambient temperature, and also wind. The three-level speed adjustment allows to adapt the scooter's pace to the conditions of the road, also to the level of mobility on such type of vehicle, and to the user's age.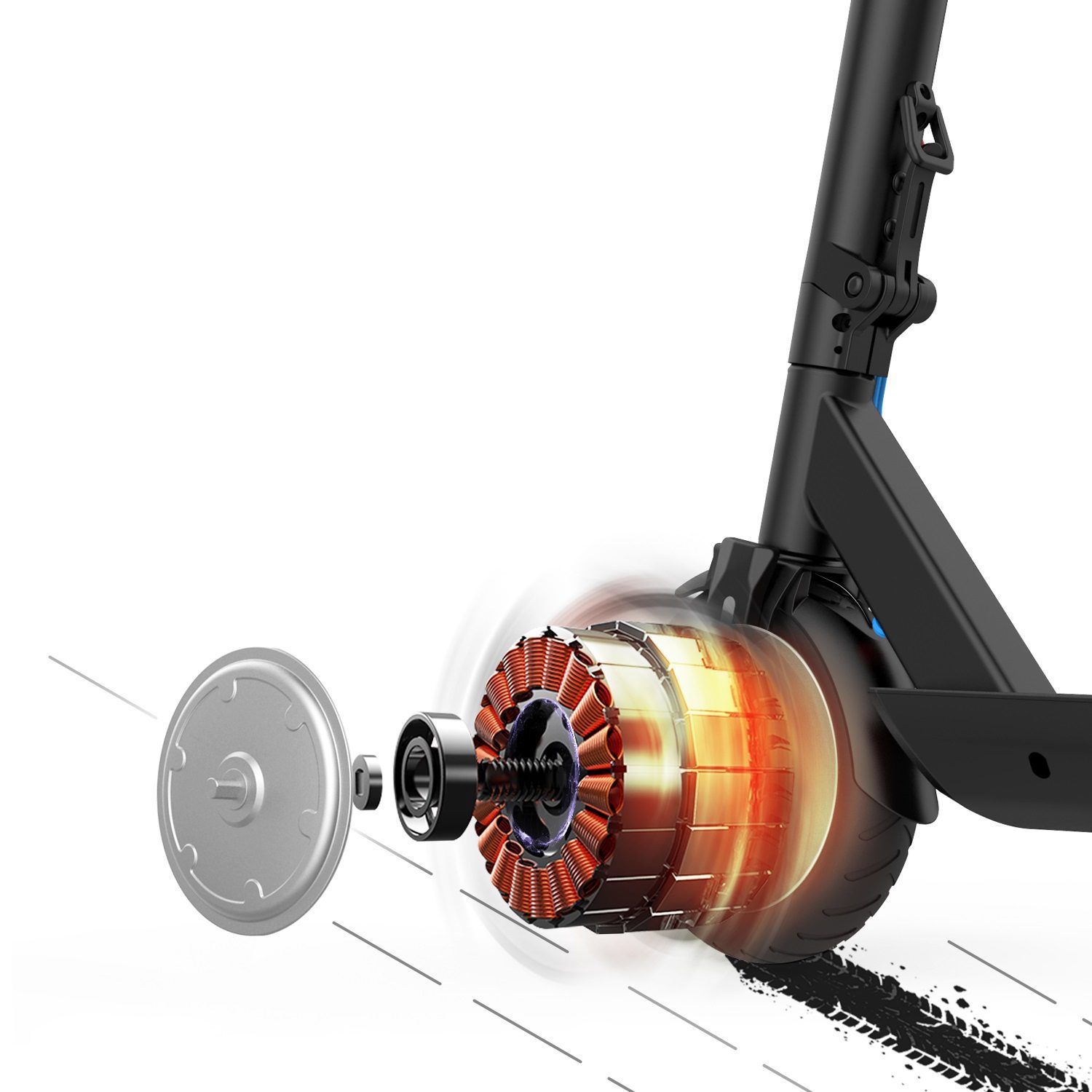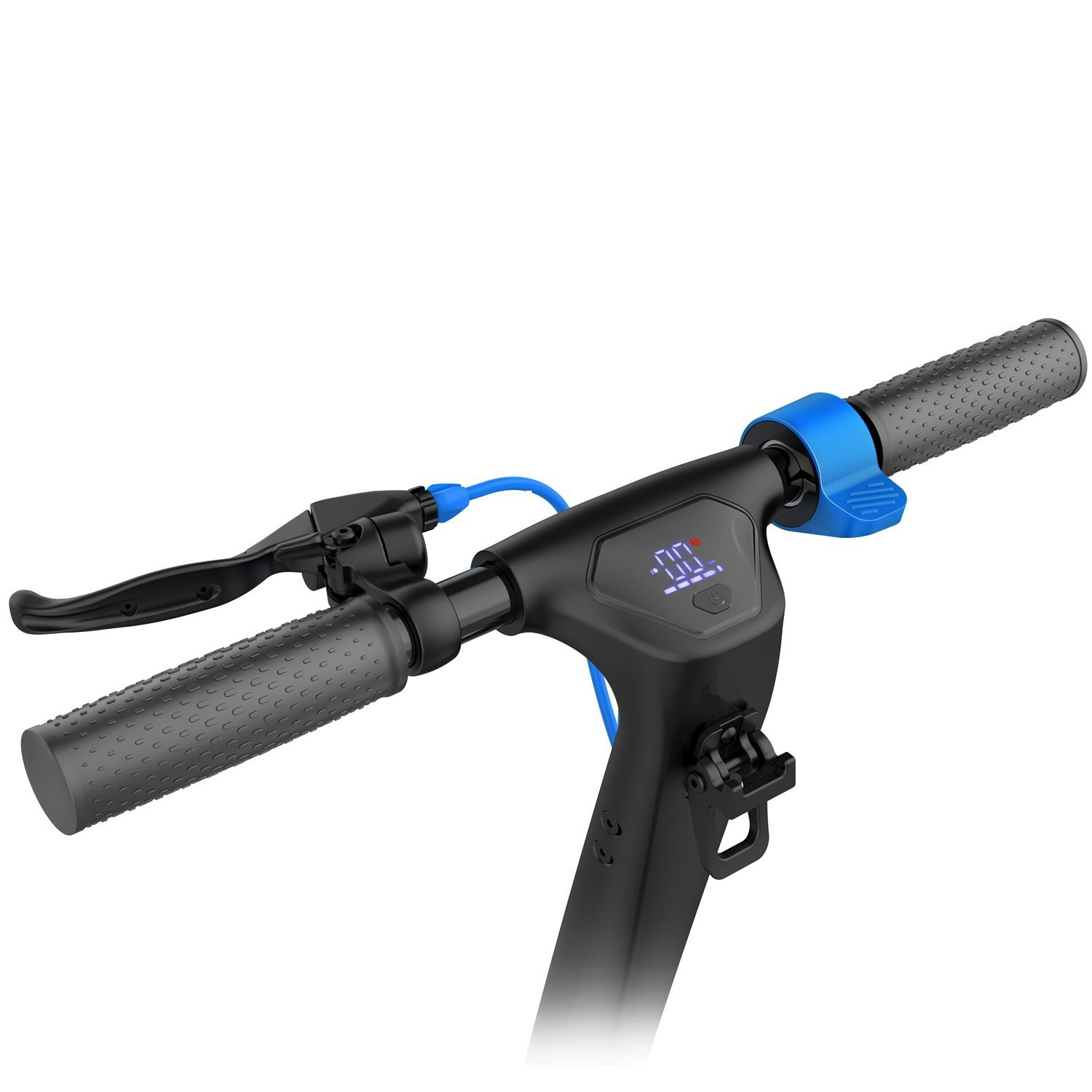 The ESC608 is equipped with a 6 Ah battery that takes approximately 5 hours to fully charge. The battery's capacity enables the user to travel up to 20 km, bearing in mind the weight, surface type on which they travel on, and also the weather conditions. The battery and speed indicators are shown on the integrated LCD, located on the handlebar.
To make riding more enjoyable, the ESC608 is equipped with a cruise-control function which switches on automatically when constant speed is maintained for at least 6 seconds. It can be disabled by pressing the brake or acceleration lever.
The ESC608's 8.5-inch inflatable-tube wheels provide a high-level of riding comfort. They also enable to easily avoid obstacles on the road and to ride on different surfaces, including uneven ones.
The rear disc brake together with front E-ABS system improve riding safety. Such equipment ensures reliability in emergency situations and the shortest possible braking distance. When the brake is applied, the rear light starts to flash.
The riding stability and eliminating risks for other riders is influenced by the ergonomic handlebar with rubber handles on which there is also an LCD, a warning bell, and a front LED light. It increases the rider's field of vision, and the rear LED lamp in the mudguard housing makes us more visible for the others.
The scooter's folding mechanism is effortless when used, as a result, you can easily fold it and take it with you on a bus, metro, or tram. A specially designed lock prevents the scooter from folding down while riding.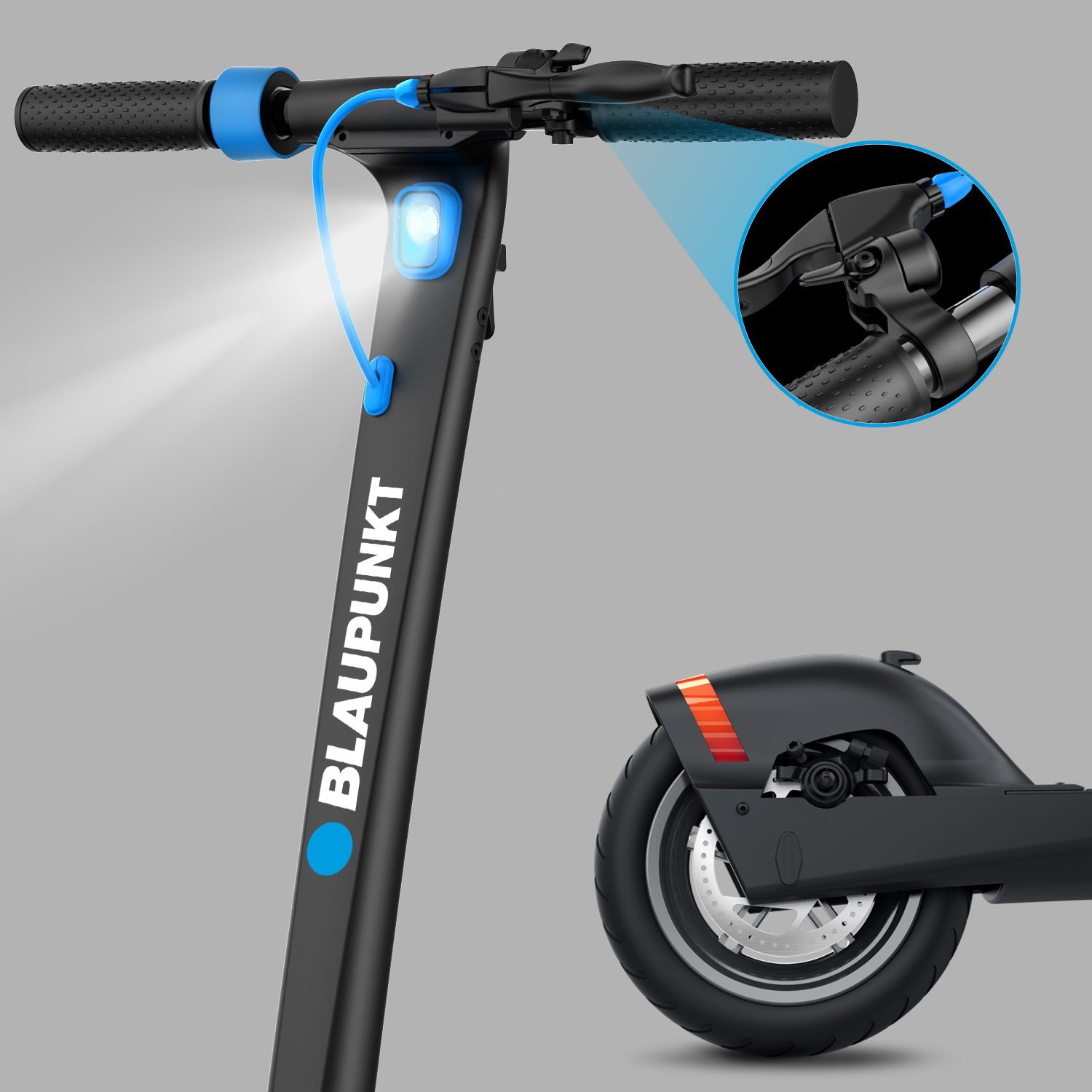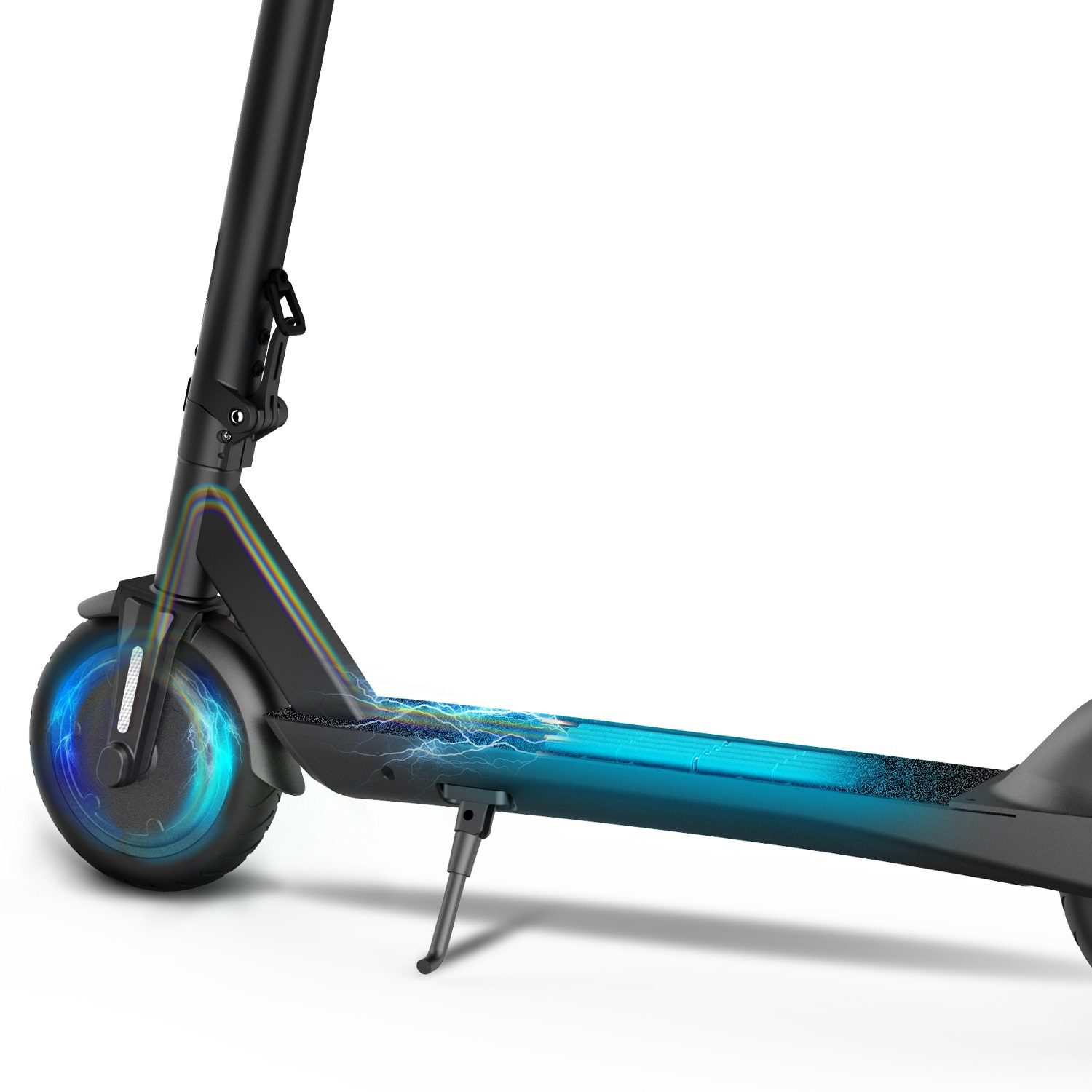 Riding an electric scooter can be a lot of fun, and it may be an excellent way of spending time outdoors. Still, it is absolutely necessary to remember the basic safety rules, maintain common sense, and riding culture to make riding of the scooter enjoyable for both us and the other road users. If a child rides on an electric scooter, provide them with a suitable helmet and protective elements for the knees and elbows. Adults, riding at higher speeds should also not forget about their own safety.
Replace the car, motor scooter or bicycle with a fast and comfortable means of transport that is the Blaupunkt ESC608 electric scooter. Start having fun while being safe, today!
The handlebar ACE800 transport bag is an excellent addition to the scooter. It will allow you to carry necessary things.

Specifications
Motor: 250 W
Battery: 36 V 6.0 Ah
Max speed: 25 km/h (3-step speed control)
Running distance: up to 20 km (depending on rider weight and type of pavement)
Max. weight: 120 kg
Upslope: about 15 degrees
Cruise-control feature
Rear brake: disc brake,
Front brake: electric brake E-ABS
8.5-inch tube wheels
Front and rear LED lamps
LCD for indicating speed and battery-charge level
Warning bell
Convenient folding mechanism
Charging current: 42 V 1.5 A
Charging time: around 5 hours
Dimensions: 1080 x 438 x 480/1150 mm (folded/assembled)
Net weight: 15 kg
EAN code: 5901750504174
Downloads