MS40BT
Micro system with Bluetooth and CD/USB player MS40BT
The perfect choice for demanding users!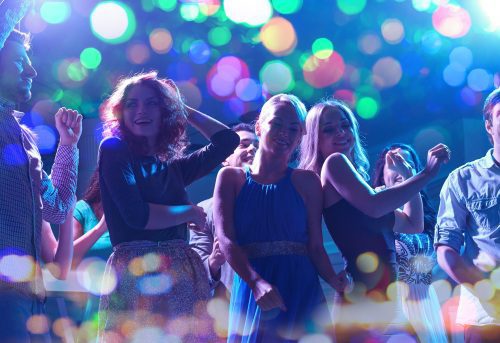 MS40BT is another Blaupunkt micro system which has a very attractive, modern design and extraordinary ergonomics. It is a high quality unit with many features and very easy operation.
This device has classical CD drive which is compatible with CD, CD-R and CD-RW discs. There is possibility to playback traditional CD-Audio format as the same as discs with MP3 files.
Micro system also has built-in Bluetooth module which supports wireless transmission of music files stored in a compatible devices such as smartphones and tablets. There is also PLL FM tuner with possibility to save 50 favorite radio station. USB port is located at the bottom of the front panel and can be used to connect any compatible USB storage devices and playback music files stored in MP3 format.
This unit supports all USB storage devices up to 32 GB. The USB connector can also be used to charge mobile devices current of 5 V – 500 mA. Next to the USB port headphone connector is located and allows for discreet listening to all available audio sources. AUX-IN which is right next to the headphone jack gives opportunity to wired connection to any other devices with audio output.
MS40BT has bright LED display. There is also available clock with alarm function so this micro system can be used as a clock radio or can be automatically turn on with a predetermined time.
Right next to the display is a large knob to adjust the volume. Function buttons have been placed on the top panel. The device comes with a remote control which allows full operation of all available functions.
This new micro system has outstanding sound because of extremely powerful amplifier which generates up to 300 W of maximum power (100 W RMS). Two-way speakers consist of a textile dome tweeter and polypropylene powerful midwoofer.
High power amplifier, parametric equalizer and high quality speakers with bass reflex housing offers very good sound throughout the frequency range with a slight emphasizing lower registers.
MS40BT is an option for anyone who appreciates a high quality sound, great functionality, modern technology and original design!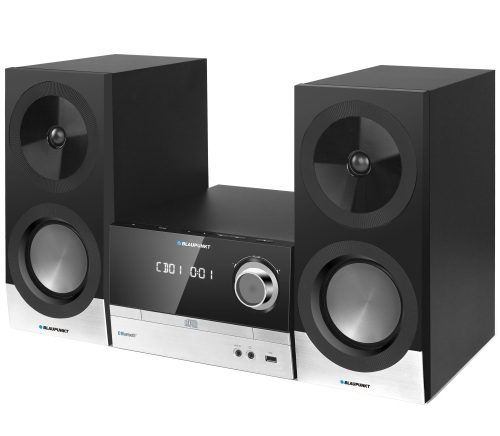 Specifications
CD player with MP3 playback
CD/-R/-RW/MP3 support
Bluetooth for wireless audio streaming from smartphone or PC
FM PLL tuner with 50 preset memory
USB port for music playback
Max. output power: 300 W (2 x 150 W)
Power output: 100 W RMS (2 x 50 W)
Equalizer: Flat, Classic, Pop, Rock, Jazz
Clock with alarm
LED display
AUX-IN
Headphone output
Remote control
Power supply: AC 230 V ~ 50 Hz
ERP 2 compliance for higher energy efficiency: < 1 W power consumption in stand-by mode
Main unit dimensions: 230 (w) x 150 (h) x 230 (d) mm
Speaker dimensions: 140 (w) x 300 (h) x 210 (d) mm
Weight: 6.8 kg
EAN code: 5901750501296
Downloads