VCP301
Hand-held vacuum cleaner VCP301
A cordless handheld vacuum for when life gets messy.
The cordless handheld VCP301 vacuum cleaner from Blaupunkt makes quick cleaning considerably easier. It comes in handy whenever you want to clean up a coffee powder spill, pick up crumbs from the kitchen table, or clear up sand from the doormat without taking out the standard vacuum. And it is indispensable for cleaning the car. It also makes it possible to reach hard-to-reach places, whether in your home, office, or car.
Small, handy and lightweight (0.7kg), the VCP301 operates for 12 minutes after a full 4-hour charge. With its USB-charging capability, you can take this vacuum cleaner with you anywhere, and charge it up with any USB charger. The device can come in handy while camping or in a caravan during a trip.
With 60 watts of motor power and a powerful 7.2 volt DC motor, the VCP301 can handle everyday tasks. Easy to remove and empty, the 0.2 litre dust container adds to the convenience of its use.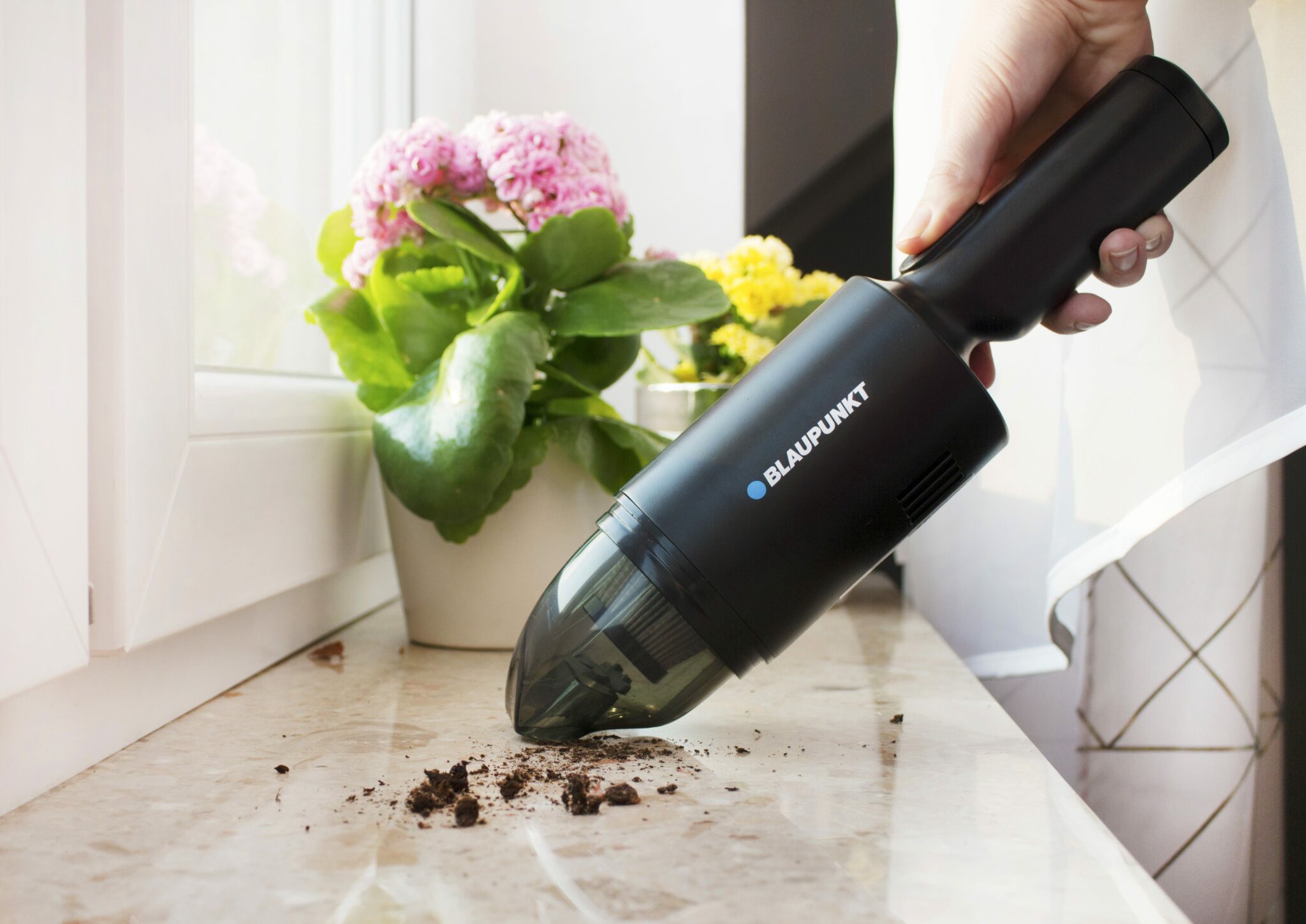 Specifications
Portable and lightweight
USB charging
Efficient DC motor 7.2 V
Motor power: 60 W
Max vacuuming pressure: 4 kPa
Working time up to 12 min, charging time 4 hours
HEPA filter
Capacity 0,2 l
Dimension: 30 x 7 x 7 cm
Weight: 0,7 kg
EAN code: 5901750504815
Downloads